Monkey House is the brainchild of Canadian singer-songwriter Don Breithaupt, founded in 1992 to perform songs Breithaupt felt were too complex or eclectic for other acts he'd been collaborating with at the time. Sophisticated musicianship, imaginative lyrics, and a flair for melody are trademarks of Monkey House's sound, earning the group serious critical acclaim, peer respect, and a steadily-expanding international following.
Friday was the band's fifth full-length release, issued through Alma Records–an independent "music first" Canadian label focused primarily on Jazz, World, Latin, and singer/songwriter genres–in June 2019.
As has become the norm on Monkey House records, Friday features some notable guests including guitarist Drew Zingg (Boz Scaggs), trumpeter Michael Leonhart (Steely Dan), and famed vocal quartet The Manhattan Transfer. The album was produced by Alma Records head Peter Cardinali and mixed by John 'Beetle' Bailey.
Nearly four years after the album topped the iTunes Jazz chart and received a Juno Award nomination for Jazz Vocal Album of the Year, Bailey has undertaken a brand-new remix of Friday in Dolby Atmos. Already a sonic marvel in traditional two-channel stereo, the new immersive mix is a must-hear experience for audiophiles and fans of the band.
"10,000 Hours" kicks things off with a bang, as the razor-sharp staccato horns pop out of the side & rear surround speakers while the rhythm section fills up the front soundstage. Don Breithaupt's lead vocal appears loudest in the center channel (along with some dry bass and snare drum), with double-tracked and harmony parts attacking from behind.
While I typically prefer 'full' use of the height speakers for isolated elements–an approach that other Atmos mixers such as Steven Wilson and Bruce Soord tend to opt for–Bailey's decision to utilize them primarily for vocal reflections does yield a remarkable sense of space, and makes it all the more impactful when the odd bit of distinct instrumentation (usually percussion) appears up there from time-to-time.
Breithaupt cleverly pays homage to Steely Dan, undoubtedly one of the band's greatest influences, with the chorus to "Nine O'Clock Friday" ("there's money in your pocket, but you can't buy a thrill"). Justin Abedin's guitar solo pops out of the center channel with striking clarity, as the female backing vocalists croon "are you remembering the audio?" from the side speakers.
The bouncy "Shotgun" again features a healthy diet of background vocals in the rears, with rhythm guitars popping out of the sides and some tambourine raining down from the rear height channels. "Welcome To The Rest Of The World" again envelops the listener with horns and Breithaupt's multi-tracked vocals.
Though Bailey's Atmos mix does for the most part live up to the lofty expectations I'd mentally conjured when first listening to the album in stereo, I did feel there was a missed opportunity towards the end of "Because You" to separate the call-and-response vocals ("feels like a long time ago").
This new immersive release of Friday is the latest entry in a series of high-resolution Dolby Atmos digital downloads from Immersive Audio Album in partnership with Alma Records. Already-available titles include Monkey House's Remember The Audio, The Florian Hoefner Trio's Desert Bloom, Cinque's Catch A Corner, Amabutho's Sikelela, and Hilario Durán's new album Cry Me A River.
Alma is committed to remixing much of their back catalog in Dolby Atmos, with many more albums from artists such as Hilario Durán, Ian Thomas, Eliana Cuevas, and The One Take Series (featuring Joey DeFrancesco, Terri Lyne Carrington, Don Thompson and more) already scheduled for release in the coming months.
Purchase Friday in the IAA Shop!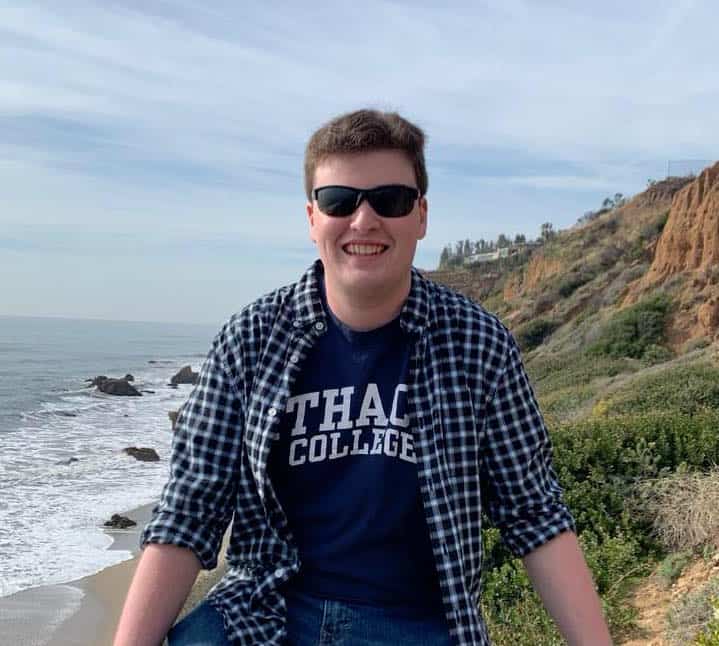 About the Author
Jonathan is an audio engineering enthusiast from New York with a passion for immersive audio, having amassed a formidable collection of multichannel optical discs and quadraphonic vinyl. He earned his undergraduate degree in Television-Radio from Ithaca College and Master's degree in Audio Technology from American University.