The Big Express was XTC's seventh studio album, originally released in October 1984 through Virgin Records.
Originally hailing from Swindon–a large town in Wiltshire, England–XTC had become prominent figures in the 'post-punk' scene during the early-1980s, primarily on the strength of hit singles like "Making Plans For Nigel" from 1979's Drums & Wires, "Sgt. Rock (Is Going to Help Me)" from 1980's Black Sea, and "Senses Working Overtime" from 1982's English Settlement.
The band would ultimately retire from touring in 1982–due to frontman Andy Partridge's crippling stage fright–leaving them free to fully exploit the studio as an instrument for subsequent albums, much like The Beatles had following 1965's Rubber Soul.
Whereas 1983's Mummer leaned further into their pastoral acoustic side, The Big Express–as its title cleverly implies–goes 'full steam ahead' with some of the band's most ambitiously-arranged uptempo songs to date. I'd argue that it's kind of an interesting transitional work in their career, retaining some of the frenetic quirky energy of past outings while also showcasing the more-mature songwriting and sophisticated production that characterizes much of their later work.
Though I'd long considered 1989's Oranges & Lemons as the band's most densely-layered LP, The Big Express is definitely a close second. There's a mechanical 'coldness' to the album, characterized by heavy use of LinnDrum synthesizers in conjunction with Dave Gregory's trademark jagged guitar lines. In elements such as the staccato guitar riffs to "Wake Up" and "Shake Up Donkey Up," one can easily conjure up a visual image of gears rotating inside a massive steampunk machine.
The Big Express is the seventh entry in the band's "Surround Sound Series" reissue campaign that began in 2013 with 1992's Nonsuch. These releases have long been championed by immersive music fans due to their comprehensive and affordability nature, with each of the two-disc sets containing a Blu-Ray disc with new stereo & 5.1 surround sound renditions by mixing maestro Steven Wilson.
Fans will likely note the long gap between this release and the last (2019's Psurroundabout Ride), whereas prior entries followed on a near-yearly cadence. For some time, it appeared that the reissue series had reached a standstill due to the loss of original multitrack assets required to create the new stereo & 5.1 remixes.
1999's Apple Venus was originally intended to follow in 2020, but the project was ultimately canceled due to the source material being woefully incomplete.
The original multitrack tapes for The Big Express were long thought lost as well, until their miraculous re-discovery in 2021. As such, I'm hopeful that the missing tapes for Mummer and English Settlement similarly materialize in the coming years.
"...[Apple Venus] is not going to happen. There's too much missing. I know Andy [Partridge] said it was gonna be the next one, but that was before I got all the multitracks and realized all the vocals were missing. A lot of the orchestration was missing too. It would have been an extremely unsatisfactory incomplete mix, I'm afraid."

Steven Wilson, July 2022
After listening to the new 5.1 & Dolby Atmos mixes, it becomes abundantly clear that a traditional two-channel stereo soundstage was simply not enough to accurately express the band's grandiose vision for this album. Though it's obviously a retrofit surround sound experience, The Big Express translates so seamlessly into these immersive formats that it almost sounds like it was recorded with multichannel reproduction in mind.
The remixes also add some much-needed 'warmth' to the album, smoothing out some of the brittle highs in the digital percussion and applying newfound presence and 'punch' to the rhythm section. The big tom-tom rolls across the rear speakers in "Wake Up" that used to sound thin in the original stereo presentation are now thunderous.
I was particularly excited to see how the interlocking guitar lines throughout "Wake Up" would be presented in surround sound and the effect is even more impressive than I'd hoped: the guitars wildly rove around the room, ricocheting off the side, rear, and top speakers while Pete Phipp's drums come crashing in upfront.
Colin Moulding's lead vocal is most prominent in the center speaker, but seems to be woven into all seven ear-level channels to some degree as well. Backing vocal chants of "who cares!" percolate from behind, while Andy Partridge's harmonies on key phrases ("another shift," "the radio is blaring out," etc) arc over the listener's head from the rear height channels. The whispered "wake up, wake up" chorus vocals rain down from above as well, just as I'd hoped.
Since the multitrack tapes of [The Big Express] were discovered last year, Steven Wilson has once again been brought in to remix and remaster for re-release later this year. In addition to the usual 5.1 and stereo masters for BluRay, Steven has created this astounding Atmos mix which, in my view, finally does full justice to this detail-encrusted album. Perhaps the reason I never fully warmed to it on its original release was that two audio channels could scarcely contain the clamor of information fighting for attention! But Wednesday's playback re-opened my ears; so much I'd forgotten about - brilliant songwriting bursting with spirited performances, and a fresh, vibey sound that belies the fact that it was recorded, on tape, (an unbelievable) 39 years ago."

Dave Gregory, April 2023
"All You Pretty Girls" scatters percussion and harmony vocals all throughout the listening space, with Andy Partridge's lead vocal nicely anchored to the center speaker. There's a great moment during the chorus reprise at 2:25, when his harmony vocal ("write a little note…") pops up directly behind the listener's head.
The whip cracks overhead for "Shake You Donkey Up," with Dave Gregory's guitar taking up residence in the front right speaker and dual fiddles bursting from the rear surrounds. Partridge's vocals ("isn't it a shame she kicked you back…") ping-pong between the front and back stages to great effect, while percussion swirls all around the height array at around 2:30.
"This World Over"–one of Partridge's most beautiful compositions, no doubt–is even more striking heard this way, despite its simpler nature. Rhythm guitar extends upward from the right channel up into the front heights, while a second chorused guitar fills up the sides and the psychedelic backwards sounds move around the tops.
"The Everyday Story Of Small Town" can finally be heard in its full multi-layered glory, with the synth brass band panned largely overhead and Partridge's double-tracked vocals in the rear speakers. The Paul McCartney-esque "You're The Wish You Are I Had" again places harmony vocals all around the listening space and, except this time Gregory's rhythm guitars come from behind.
Chorused guitar fills up the room for "I Bought Myself A Liarbird," with Partridge's double-tracked vocals again split front-to-back and echoes hitting off the height array. Harmonies from Moulding & Gregory ("all he would say…") also appear from above, along with the tambourine.
Similar to "Shake You Donkey Up," "Reign Of Blows" felt cluttered in its original stereo incarnation–but in this new Dolby Atmos presentation, there's finally room for each element to be heard distinctly. The LinnDrum percussion thunders in from upfront, while handclaps circle around above and electric guitars fill up the side surrounds. Partridge's vocals–processed through a guitar amp for a more aggressive, violent sound–are spread across the front soundstage, with Moulding's harmonies popping up from behind.
The highlight of this outstanding immersive presentation would have to be the closing track, "Train Running Low On Soul Coal." The listener is transported into the engine room of a runaway train, with the steam-like sound effects bouncing all around the room. The instrumental break at around the three-minute mark is especially crazy, as the swirling abrasive guitar solo violently tears through the height speakers at full volume.
Though every XTC album reissue thus far benefitted from a remix in surround sound (at least in my view), this one in particular is really a showcase for the format. The Dolby Atmos mix feels like the way this album was intended to be experienced, rather than just an interesting alternative version created long after-the-fact. I'm not sure the band even realized quite what they'd created all those years ago until hearing it reimagined this way.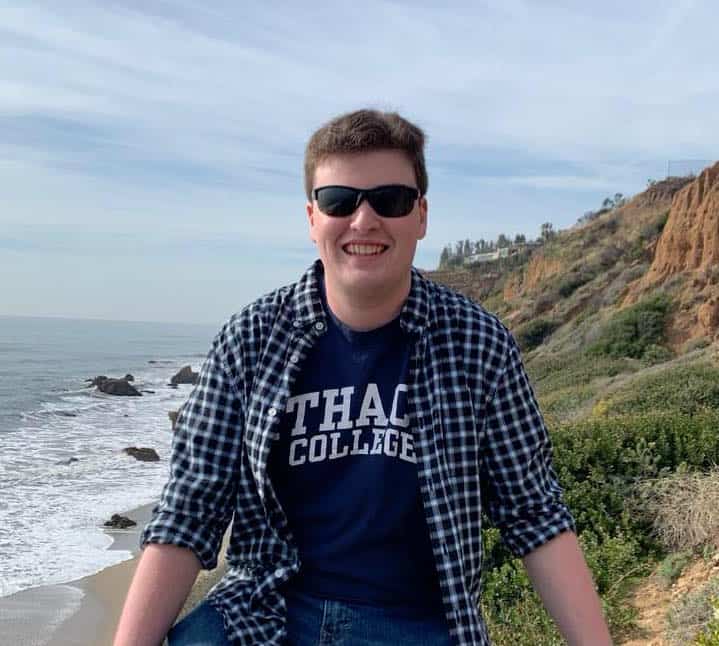 About the Author
Jonathan is an audio engineering enthusiast from New York with a passion for immersive audio, having amassed a formidable collection of multichannel optical discs and quadraphonic vinyl. He earned his undergraduate degree in Television-Radio from Ithaca College and Master's degree in Audio Technology from American University.