During the music industry's relatively-short and unsuccessful foray into quadraphonic sound during the mid-1970s, CBS records were among the format's greatest proponents. Among the many smaller labels distributed worldwide via CBS during that era was Philadelphia International Records, headed up by the 'dream team' of songwriting & producing partners Kenneth Gamble and Leon Huff.
Gamble and Huff's unique brand of soul music, characterized by lush orchestration and bold lyrics tackling social issues of the time, took the world by storm. The label ultimately released more than 170 gold and platinum records throughout the 1970s.
No doubt at the behest of CBS, Philadelphia International embraced the quadraphonic format in 1973 and would ultimately issue a dozen titles (including classic albums by the likes of The O'Jays, Harold Melvin & The Blue Notes, MFSB, and Billy Paul) on specialized four-channel LP & 8-track tape formats.
CBS' quadraphonic LP's utilized the "SQ" matrix encoding process, meaning that one would need to purchase an external decoding device to extract the rear channel information upon playback. Unfortunately, this extraction process was imperfect–causing the front and rear channels to blend together and yield a less accurate or even sometimes incoherent soundfield. The quad 8-track tapes had perfect front-to-rear channel separation, but suffered from all the maladies of that format (poor high-frequency response, imperfect speed, etc).
The original SQ Quadraphonic LP edition of Ship Ahoy.
These amazing old recordings would likely be lost to time were it not for the efforts of British mastering engineer Michael J. Dutton and Dutton Vocalion. Dutton Vocalion is a UK-based audiophile label that's been reissuing quadraphonic music–primarily titles from the CBS (now Sony) archives–on hybrid multichannel Super Audio CD (SACD) since 2016. They've now issued well over one hundred albums across a variety of genres and labels, even going so far as to pack multiple albums on a single disc. 
With the release of this new two-disc set containing three albums by The O'Jays (1973's Ship Ahoy, 1974's Live In London, and 1976's Message In The Music), nearly all the Philadelphia International quadraphonic releases have been issued on SACD by D-V. To my knowledge, the only missing title needed to complete the set is MFSB's Love Is The Message. There's no compromising on sound quality or seperation with the SACD format, so these old quadraphonic mixes can be experienced and appreciated like never before.
Other Philadelphia International quadraphonic titles issued on SACD by D-V include MFSB's Philadelphia Freedom, The O'Jays' Survival & Family Reunion, Billy Paul's 360 Degrees, War Of The Gods & Live In Europe, and Harold Melvin & The Blue Notes' Black & Blue & Wake Up Everybody.
Ship Ahoy has long been one of my favorite quadraphonic albums, ever since I stumbled across a used copy of the SQ LP at Angry Mom Records in Ithaca, NY while attending Ithaca College as an undergraduate. Don Murray's quad mix is quite a spectacle even off the LP, frequently bouncing elements such as the bass guitar and background vocals throughout "For The Love Of Money" all around the room to show off the capabilities of the new format.
I later discovered that the album was issued on a single-layer multichannel SACD by Sony way back in 2001. Though touted as 5.1 surround sound, the multichannel program on that disc is actually derived from the '70s quad master.
The 2001 Ship Ahoy SACD is infamous in the immersive music community for being one of the rarest and most desirable multichannel discs out there, with second-hand copies routinely selling for upwards of $100 USD on sites like eBay and Discogs. This is almost needless to say, but to have it available once again–plus two more of the band's quad albums–for around $30 USD is an absolutely insane bargain.
The fine print on the back of The O'Jays' Ship Ahoy single-layer multichannel SACD from 2001 reads as follows: "The 5.1 mix has been remastered and adapted from the original quadraphonic analog tapes, respecting and maintaining the original surround imaging."
I suppose the key question for audiophiles with regards to this release is: "how does the new Ship Ahoy SACD compare to the old one?" It's important to note that both the stereo and multichannel programs on the D-V SACD aren't just lifted from the 2001 Sony edition, as it instead features brand-new digital transfers of the master tapes expertly remastered by Michael J. Dutton.
To my ears, Dutton's take on Ship Ahoy has a bit more 'relaxed' tonality than the old Sony version. I'd initially worried that some of 'punch' in the rhythm section was lost in the opening track "Put Your Hands Together," but other key moments such as the epic build-up to the first vocal chorus in the title track and dramatic arrival of the phase-y drums in "For The Love Of Money" come off just as powerful as ever. In fact, the dynamic contrast between the mellow verses and big, gospel-like choruses in "You've Got Your Hooks In Me" feels even more pronounced on the new disc.
This quad mix is notable for its interesting use of diagonal panning, with mono elements such as the bass voice in "You've Got Your Hooks In Me" and "Don't Call Me Brother" frequently suspended between the front left & rear right or front right & rear left speakers. Eddie Levert and Walter Williams' lead vocals are so solidly anchored to the center front position that you'd be hard-pressed to realize this isn't a modern 5.1 disc.
Live recordings in surround sound are often lamented for having a cookie-cutter 'band in the front speakers, audience and venue ambience in the back' type of mix, but Live In London is a fully-immersive experience with distinct instrumentation such as rhythm guitars, percussion, and horns in the rear channels.
It's also the only place one can hear surround versions of two of the group's biggest hits, "Back Stabbers" and "Love Train," as the Back Stabbers studio album from 1972 unfortunately never received the quad treatment.
For me, the real gem of this set is 1976's Message In The Music. The quadraphonic LP & 8-track tape editions of this album are extremely rare, as it was the final four-channel release from Philadelphia International and one of the very last from the CBS family of labels. Message is also notable in that it marks the final appearance of founding member William Powell, who tragically passed away from cancer in May 1977.
Arthur Stoppe's quad mix as heard from the discrete four-channel master tape is quite the revelation in comparison to the old SQ-encoded LP (a used copy of which cost me more than this set several years ago). It's almost baffling to consider that the only way to hear it like this for the past four decades was on 8-track tape, as is the tragic fate of so many amazing '70s quad mixes.
Whereas the drum kit and strings sound like they're wrapping around the entire listening space on LP, on the new SACD you can clearly hear they're mixed across the front channels only. The same goes for the layered backing vocals in the rear speakers–they sound like they're in 'double-stereo' front and back on the LP, whereas the new SACD has them firmly rooted in the rears.
My personal favorite track on the album, "Paradise," kicks off with a pair of acoustic guitars upfront while horns, rhythm guitars, percussion, and backing vocals percolate from the rear. There's a particularly great moment during the instrumental break where different horn parts trade off between the rear speakers while strings hold down the fort upfront.
If '70s-era Philly Soul is up your alley, then this release is an absolute no-brainer. Even if it isn't, I'd reckon there's something for everyone in D-V's varied repertoire–whether you're a fan of Rock (R.E.O Speedwagon, Ted Nugent, Rick Derringer), Jazz Fusion (Herbie Hancock, Weather Report), Country (BW Stevenson, Charlie Rich), or even Broadway cast recordings (A Chorus Line, Company). Bottom line: if you're into surround/immersive music, you owe to yourself to check out their catalog.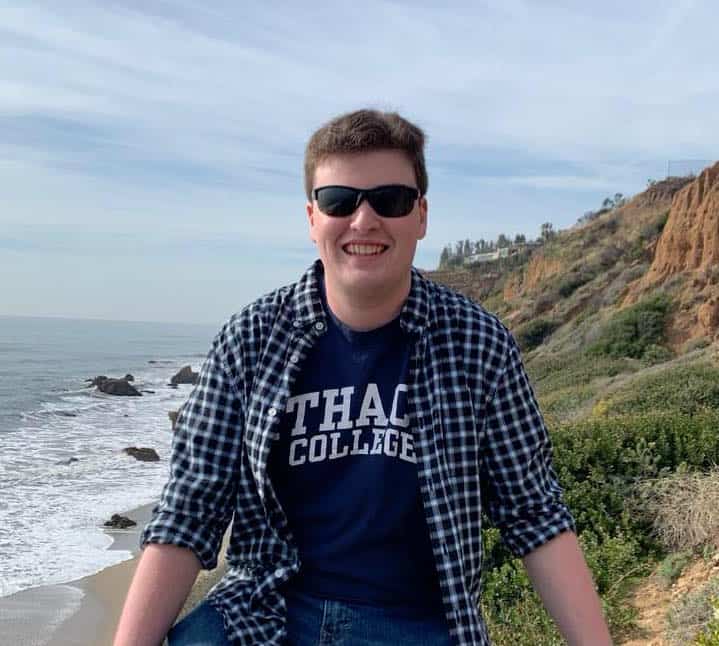 About the Author
Jonathan is an audio engineering enthusiast from New York with a passion for immersive audio, having amassed a formidable collection of multichannel optical discs and quadraphonic vinyl. He earned his undergraduate degree in Television-Radio from Ithaca College and Master's degree in Audio Technology from American University.