For those who closely follow immersive music releases, one of the most interesting trends over the last several years is the celebration and reissue of quadraphonic music from the 1970s. Hundreds of popular albums were remixed in this four-channel surround sound format throughout the early-to-mid '70s, but consumers ultimately rejected the technology due to the cost of the extra equipment and confusion over competing incompatible vinyl formats.
In the decades since, a not insignificant number of these recordings have been reissued on high-resolution optical media such as Super Audio CD or Blu-Ray disc. In fact, Rhino Entertainment – Warner Brothers' catalog division – is due to revive their long-gestating series of "Quadio" reissues on Blu-Ray disc in just a short few weeks.
There seems to be a consensus in some audiophile circles that '70s quad mixes tended to be something of an afterthought, similar to the uber-wide stereo mixes of the early Beatles albums that were created without the band's input.
As a longtime collector of vintage quadraphonic albums and equipment, it's my hope that these new reissues from Rhino – as well as other examples outlined below, many of which are now out-of-print – finally dispel that notion once and for all.
While it is true that many quad mixes were created without the consent or input of the artist, original mix engineer, and producer – and thus often lack the polish and familiarity of their stereo counterparts – I would argue that they nonetheless usually offer an entertaining alternative view of the music, sometimes featuring previously-unheard instrumentation or alternative takes of key elements.
In fact, it's these odd deviations – like Jethro Tull's "Aqualung" omitting the iconic transistor radio effect on the lead vocal – that sometimes make quad LPs & tapes more attractive to collectors.
Mobile Fidelity International: DTS-CD
Though likely considered an obscurity in the 2020s, the DTS-encoded CDs of the 1990s (sometimes also called "5.1 Music Discs") were the first discrete surround sound music format to hit the market since quadraphonic 8-track & reel-to-reel tape in the 1970s and a precursor to the optical formats (DVD, SACD, and Blu-Ray) that continue to endure today.
Overseen by industry legend Brad Miller, Mobile Fidelity International began issuing digital transfers of '70s-era quadraphonic mixes in this new optical format as part of their "High Definition Surround" line in the mid-90s.
Though marketed as a 5.1 music disc, the 1996 DTS-encoded CD of Wings' Band On The Run actually used a digital transfer of the 1974 quadraphonic mix (previously released on quad 8-track two decades earlier)
Notable quad entries in the series include Paul McCartney & Wings' Band On The Run & Venus Mars, The Ohio Players' Honey & Fire, Eric Clapton's 461 Ocean Boulevard & There's One In Every Crowd (both of which would later be issued again, this time in high-resolution, on Blu-Ray as part of the 2013 Give Me Strength box set).
Note: Not all HDS titles utilized '70s quad masters though, a handful of then-contemporary releases – such as Alan Parsons' On Air (1996) and Lyle Lovett's Joshua Judges Ruth (1992) – instead feature brand-new 5.1 surround mixes.
Sony: Single Layer & Hybrid Multichannel SACD
After a short-lived flirtation with 5.1 surround music on their new Super Audio CD discs around the time of the millennium – during which 5.1 remixes of classic albums like Aerosmith's Toys In The Attic and Meatloaf's Bat Out Of Hell were created – Sony abruptly dropped support for the format in the United States during the mid-2000s.
Interestingly enough, it turned out that a number of these early single-layer SACDs featured digital transfers of '70s quadraphonic masters on their multichannel programs rather than a brand-new 5.1 surround remix from the original analog multitrack tapes. Some examples include Weather Report's Mysterious Traveler, The O'Jays' Ship Ahoy, and The Isley Brothers' 3+3.
The fine print on the back of The O'Jays' Ship Ahoy single-layer multichannel SACD reads as follows: "The 5.1 mix has been remastered and adapted from the original quadraphonic analog tapes, respecting and maintaining the original surround imaging."
Sony wasn't the only label to quietly issue '70s quad mixes during the 5.1 music boom of the early-2000s, a handful of UK market SACD reissues from EMI – such as Deep Purple's Machine Head and Mike Oldfield's Tubular Bells – featured the quad versions of said albums as well.
There have been a number of surround sound editions of Deep Purple's Machine Head, but only the 2003 EMI SACD and 2012 box set contain the 1972 quadraphonic mix. The 2001 DVD-Audio and 2011 WB Japan SACD instead use a modern 5.1 surround remix created by John Kellogg & Paul Klingberg.
During the mid-2010s, Sony unexpectedly revived the multichannel SACD format - now with specialty 7-inch packaging resembling that of a 45 RPM single - specifically for the Japanese market.
Though some of these discs contain modern 5.1 surround sound mixes that were previously issued on a single-layer SACD in the United States a decade or so earlier (Carole King's Tapestry, Billy Joel's The Stranger & 52nd Street, Toto's IV), the majority are sourced from '70s quadraphonic masters. Recent quad entries in this series include classics from the likes of Jeff Beck, Miles Davis, and Santana.
Sony Japan's 2020 SACD reissue of Santana's classic 1969 debut album features a brand-new DSD transfer of the analog four-channel master, plus 7-inch mini-LP packaging & disc art modeled after the original quad LP.
Dutton Vocalion: Hybrid Multichannel SACD
Dutton Vocalion is a UK-based audiophile label that's been reissuing quadraphonic music on hybrid multichannel Super Audio CD (SACD) since 2016. They've issued dozens of titles across a variety of genres and labels, even going so far as to pack multiple albums on a single disc.

In essence they seem to have 'taken the mantle' from the now-defunct Audio Fidelity, who ran a similar reissue campaign centered around 5.1 surround & quadraphonic recordings on Super Audio CD from 2014-16.
Audio Fidelity issued more than twenty quadraphonic albums on SACD within a two-year time-span, including long sought-after titles from the CBS/Sony archive such as Sly & The Family Stone's Greatest Hits and Billy Joel's Streetlife Serenade.
I'd reckon there's something for everyone in D-V's repertoire, whether you're a fan of Rock (R.E.O Speedwagon, Ted Nugent, Rick Derringer), R&B/Soul (Earth, Wind & Fire, Harold Melvin & The Blue Notes), Jazz Fusion (Herbie Hancock, Weather Report), Country (BW Stevenson, Charlie Rich), or even Broadway cast recordings (A Chorus Line, Company).
Warner Brothers/Rhino: Quadio
In 2010, following the death of their high-resolution 5.1 surround DVD-Audio format, Rhino/Warner surprised audiophiles by issuing a limited-run "Quadio" DVD edition of Chicago's 1969 debut album – Chicago Transit Authority – containing a newly-remastered digital transfer of the 1974 quadraphonic mix. Though this reissue was likely meant to mark the start of an ongoing series, only one more entry ultimately followed (The Best Of Aretha Franklin).
Released in 2010, these two "Quadio" DVDs were likely meant to mark the beginning of a series of quadraphonic reissues that never fully materialized
Things remained quiet until June 2016, when the Chicago Quadio box set – containing nine(!) Blu-Ray discs with the band's entire quadraphonic output remastered in 192-khz/24-bit DTS-HD Master Audio – appeared out of nowhere. In September 2020, a similar Doobie Brothers Quadio box set followed containing The Doobie Brothers' four quadraphonic albums on Blu-Ray.
Many fans thought the Doobie Brothers release again marked the end of the Quadio series, but all signs point to another revival – returning to the original single album release format, except on Blu-Ray rather than DVD – later this month. Possible candidates for release include best-selling albums by the likes of Deep Purple, James Taylor, Black Sabbath, Jefferson Starship, Joni Mitchell, Jackson Browne, Alice Cooper, and more!
Super Deluxe Edition: SDE Surround Series
Arguably one of the best surprises of 2022 was SuperDeluxeEdition.com's "Surround Sound Series" of limited-run 'High Fidelity Pure Audio' Blu-Ray discs with spatial audio mixes. In addition to the usual 5.1 surround & Dolby Atmos options, entries #6 (Ten Years After's A Space In Time) and #10 (Mike Oldfield's Tubular Bells) also included the rare 1970s quadraphonic mixes.
Immersive music fans may recall that the quadraphonic mix of A Space in Time was previously released in digital form way back in 2012 as part of a limited-run DVD/LP reissue from EMI/Chrysalis. Unfortunately, the front and rear channels of the quad mix were accidentally reversed on that DVD and a replacement was never issued. The new SDE Blu-Ray appears to use that same digital transfer from the 15 IPS ½-inch quad master made in 2012, but with the correct channel assignment.
The original '70s-era quad-8 tapes of A Space In Time and Tubular Bells
Jethro Tull: 40th Anniversary CD/DVD Deluxe Sets
In addition to Steven Wilson's new remixes in stereo & 5.1 surround sound, the acclaimed Jethro Tull 40th anniversary reissues from Chrysalis/Parlophone have also included the '70s quadraphonic mixes of these albums where applicable.
Though quad LP & tape editions of Aqualung and WarChild appeared for sale during the mid-70s, these reissues revealed two more full albums (1975's Minstrel In The Gallery and 1976's Too Old To Rock 'n' Roll, Too Young To Die!) and half of a third (1977's Songs From The Wood) were mixed to quad and left unreleased, presumably due to Warner Brothers largely abandoning the format by 1975.
Rare quadraphonic reel-to-reel & 8-track tape editions of Aqualung (1971) and WarChild (1974)
Pink Floyd: 40th Anniversary Immersion Editions
In 1973, engineer Alan Parsons created an experimental quadraphonic surround sound mix of Dark Side Of The Moon that received limited release on specialized four-channel LP & 8-track tape in the European market. Though a new remaster of the quadraphonic mix was included on Blu-Ray disc in the 2011 Immersion set, it's conspicuously absent from the 50th box that came out in March 2023.
The rare UK quadraphonic LP & 8-track editions of Dark Side
A similar "immersion edition" 40th anniversary box set of the follow-up album Wish You Were Here (1975) appeared shortly after, again containing a digital transfer of Brian Humphries' 1975 quadraphonic mix in addition to the new James Guthrie 5.1 mix.
The Floyd's third quadraphonic release, Atom Heart Mother, finally appeared in digital form on Blu-Ray disc as part of the massive 2016 The Early Years 1965-72 box set and then again within the smaller 1970 Devi/ation CD/DVD/Blu-Ray set.
Though fans have long speculated about an unreleased quadraphonic version of the Meddle album, it turned out that an experimental four-channel 'test mix' of just one track – the longform epic "Echoes" that takes up all of side 2 – was indeed created and included in the Early Years set plus the more economical 1971 Reverber/ation CD/DVD/Blu-Ray release.
The Moody Blues: Deluxe Edition Multichannel SACD
In 2006, Universal Music and Deram Records reissued The Moody Blues' "classic seven" in new two-disc deluxe editions containing a standard redbook CD and an SACD with high-resolution stereo & multichannel audio.
With the exception of the stereo-only In Search of The Lost Chord (which would later receive a brand-new 5.1 remix from King Crimson's Jakko M. Jakszyk in 2018 as part of a 50th anniversary CD/DVD reissue), the multichannel layer on all of these SACDs feature digital transfers of the quadraphonic mixes – all originally mixed by Tony Clarke & Derek Varnals in the early-70s and issued by Deram on quad 8-track & reel-to-reel tape – 'manipulated to 5.1' by Paschal Byrne & Mark Powell.
While I am somewhat critical of how the quad mixes are presented on these discs (with lowered rear channels and an overabundance of hiss reduction), it's still exciting to have them all available in digital form.
An excerpt from the liner notes of the On The Threshold Of A Dream SACD, confirming that the multichannel program is sourced from the quad master. All six multichannel discs in the series contain this same footnote.
EMI/Chrysalis/Harvest CD/DVD Sets
During the early-2010s, EMI/Harvest unexpectedly issued a number of their '70s quad titles on DVD as part of several anniversary releases. Key entries in this loosely-defined series include Deep Purple's Stormbringer, The Electric Light Orchestra's self-titled debut album, Barclay James Harvest's Once Again – issued again in 2023 as part of Cherry Red/Esoteric's 3CD/Blu-Ray expanded edition – and Gentle Giant's Free Hand & Interview (both of which were intended for quad LP releases that never materialized, much like the post-1974 Jethro Tull albums).
Those same digital transfers of the two Gentle Giant quad albums appeared again in their respective CD/Blu-Ray editions from 2021 and 2023, alongside Steven Wilson's new remixes in 5.1 surround & Dolby Atmos on Blu-Ray disc.
Apple Music: Dolby Audio Streaming
In yet another surprising move, Sony have made many of their catalog evergreens in quadraphonic & 5.1 surround sound available to stream on Apple Music (alongside the plethora of Dolby Atmos content that's appeared there since June 2021).

This includes a number of CBS quadraphonic albums that have never been reissued in digital form on optical disc. Notable examples include The Isley Brothers' Go For Your Guns & Harvest For The World, Blue Oyster Cult's Tyranny & Mutation, MFSB's Love Is The Message, and Labelle's Phoenix.
For longtime fans and collectors of surround sound music, Dolby Audio on Apple Music represents an amazing opportunity to hear these long-lost and/or out-of-print surround titles. If you're subscribed and enjoying the spatial audio offerings, don't hesitate to check these out.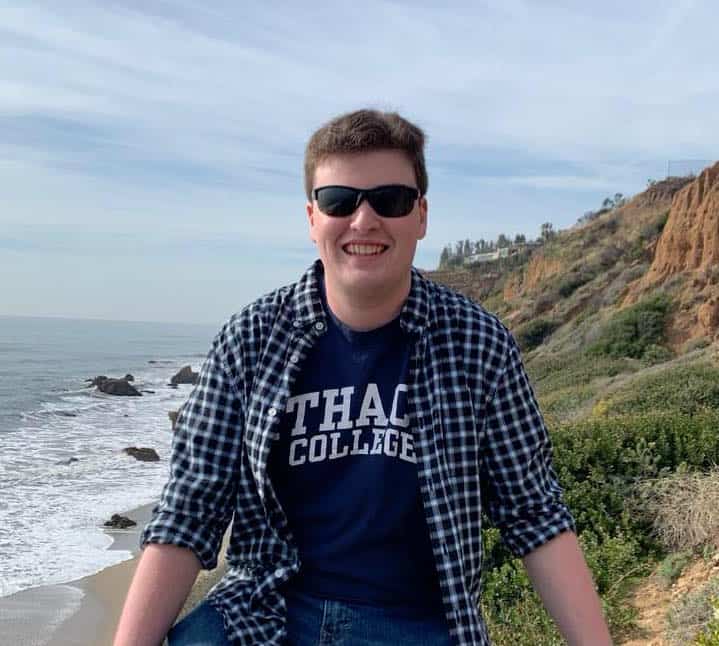 About the Author
Jonathan is an audio engineering enthusiast from New York with a passion for immersive audio, having amassed a formidable collection of multichannel optical discs and quadraphonic vinyl. He earned his undergraduate degree in Television-Radio from Ithaca College and is currently enrolled in a Master's Program in Audio Technology.