The Yes Album was British progressive rock band Yes' third studio album, originally released through Atlantic Records in February 1971. Often cited as the band's commercial breakthrough, The Yes Album was their first studio outing to feature guitarist Steve Howe–who ultimately became the band's longest-serving member and still performs with Yes today–and the last '70s-era album to include keyboardist Tony Kaye, whose position would be filled by Rick Wakeman for the follow-up Fragile (released just a few months later in November 1971). Kaye would later return to Yes for 1983's 90125–featuring the classic mega-hit "Owner Of A Lonely Heart–and remain part of the lineup until 1994's Talk.
It was also the first Yes album to feature Eddy Offord as a producer, though he previously received an engineering credit on 1970's Time And A Word. Offord's production and engineering was critical to Yes' unique sound and success throughout the 1970s, with some fans even viewing him as an honorary member of the band (much like how George Martin is often cited as the "Fifth Beatle").
Though The Yes Album has been remastered and reissued in a variety of different formats over the past few decades, the 2014 CD/DVD-Audio & CD/Blu-Ray editions from Panegyric were notable in that they included brand-new remixes of the album from the original multi-track tapes in both stereo & 5.1 surround sound by Steven Wilson.
Wilson would go on to remix much of Yes' core '70s catalog–including 1971's Fragile, 1972's Close To The Edge, 1973's Tales From Topographic Oceans, and 1974's Relayer–in both stereo & 5.1 for similar two-disc reissues released between 2013 and 2016.
With Yes' back catalog now under the purview of Rhino Entertainment–Warner Brothers' catalog division–the 2023 CD/LP/Blu-Ray Super Deluxe Edition of The Yes Album likely marks the beginning of a new reissue campaign. As such, Wilson was asked to create a new Dolby Atmos mix of the album–which is already available to stream via Apple Music.
For the Atmos Mix, I used my 5.1 as a starting point but found myself taking quite a different approach on some parts of the music, partly by virtue of now having the extra speakers to place the sounds in, but also because I've learned a few things in the nearly ten years since I first remixed the album…I hope you enjoy The Yes Album in its new, fully spatialised form. To me, it still sounds as fresh as the day it was recorded.

Steven Wilson, 2023
Though I've long felt that The Yes Album ranked among his best 5.1 efforts, this new Atmos mix simply has to be heard to be believed. The four height speakers are treated not just as a novelty addition, but full-on 'equal partners' in the mix. In addition to 'you-are-there' reverbs and delays, they carry a number of 'main' elements such as lead guitar, keyboard, and background vocals.
"Yours Is No Disgrace" interestingly restores the hard-panning from the original stereo mix, with Howe's guitar pinned mostly to the front left height channel and Kaye's organ in the right side speaker. Owners of the 2014 set may recall that the 5.1 mix had Howe's guitar isolated in the center speaker and Kaye's organ centered between the rear channels during those same passages. An additional synth part takes up residence in rear left, while Bill Bruford's drums roll all around the room.
Jon Anderson's distinctive voice emerges triumphantly from the center channel ("yesterday a morning came…"), as harmonies from Squire & Howe pour from the rears and Kaye's organ pops out of the front right height speaker. There's then a fun bit of movement with Howe's quick guitar fills, as they whip-and-sail through the height speakers ("battleships confide in me…").
"The Clap"–a live solo acoustic performance from Howe–isn't really suited for surround sound, but the band quickly transitions into "Starship Trooper" and we're back in the world of total immersion. Squire's bass permeates all seven floor speakers in this track, while harmonies from Squire and Howe appear from behind and a second acoustic guitar pops up overhead during the "Disillusion" section.
Most entertaining of all is the concluding "Wurm" section, with Howe's guitar solos switching between the center & heights while Kaye's organ builds in intensity from the sides and Squire's crunchy bass lines rotate around the top array. 
More all-around harmonies introduce "I've Seen All Good People," with the opening "Your Move" section showcasing Yes' pastoral acoustic side. Different sets of backing vocals ("cause is time…" and "move me on…") alternate between rear surrounds and rear heights, while flutes fill up the side channels. Moving into the harder-rocking "All Good People" portion of the song, piano pops up in the sides and a rhythm guitar line moves between the rear height speakers.
"A Venture" showcases Kaye's piano in the side surrounds, while "Perpetual Change" moves him to the rears and Howe's choppy lead guitar again resides mostly in the front left height speaker. Background vocals ("making it up but you're sure that it is a star…") pop out of the rear heights.
There's a particularly great moment around the four-minute mark, where the track mellows out and Howe's guitar is left hanging out up in the right height channels. After the sudden collapse to mono at 5:10, the drums and bass slowly walk around the room while the rest of the band starts to gradually fade in from above.
Overall, I'd argue that this Atmos mix is an absolute masterclass in immersive mixing and a clear upgrade from the 2014 5.1 surround version. Though it's unfortunately being kept exclusive to the multi-disc deluxe edition, I do appreciate that this title received a lossless TrueHD release on Blu-Ray disc. Looking forward to more classic Yes in Atmos!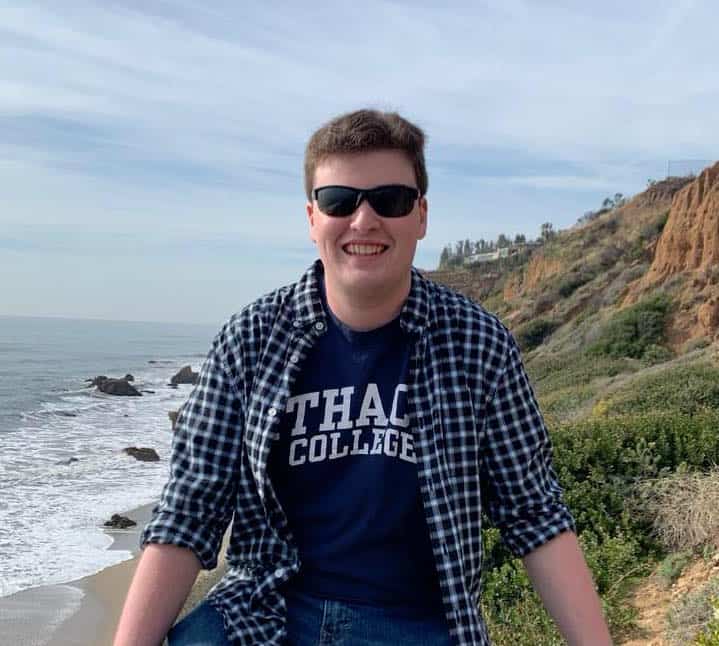 About the Author
Jonathan is an audio engineering enthusiast from New York with a passion for immersive audio, having amassed a formidable collection of multichannel optical discs and quadraphonic vinyl. He earned his undergraduate degree in Television-Radio from Ithaca College and Master's degree in Audio Technology from American University.