More than two years into the launch of Apple Music's Spatial Audio with Dolby Atmos, the immersive catalog is unrivaled and continues to grow at a breakneck pace. As a follow-up to the July/August 2023 edition, we analyze the best new spatial audio tracks released through the streaming services in September & October 2023.
The Who - "Won't Get Fooled Again"
The long-awaited Steven Wilson Dolby Atmos mix of The Who's 1971 opus–often cited as of the greatest rock albums of all time–finally arrived on September 15th. Though Who's Next is perhaps not as densely-layered as other albums from this era that Wilson has remixed in surround sound, I think he's nonetheless made the most of the limited (by today's standards) original multitrack recordings to craft an exciting new immersive experience chock full of detail yet also faithful and respectful to the original production.
Difficult as it is to single out a favorite track from the album, I think it's hard to argue with the raw power of "Won't Get Fooled Again." Keith Moon's ferocious drums thunder across the front soundstage, while Townshend's acoustic guitar emanates primarily from the left side surround. The iconic choppy synthesizer line, previously confined just to the right channel in the stereo, now slowly floats from side-to-side like waves crashing in the ocean.
Backing vocals ("I tip my hat to the new constitution…") pop out of the rear heights, and the handclaps bouncing all around & above during the instrumental break before "I move myself and my family aside" is nothing short of perfect. The Atmos experience is akin to being inside a chaotic whirlwind of instrumentation, yet there is a newfound clarity and focus to each part in a way that wasn't previously apparent.
Steven Wilson - "Staircase"
The Harmony Codex, Steven Wilson's much-hyped seventh studio album, hit shelves on September 29th and–as longtime fans of his would no doubt expect–it marks yet another evolution in the groundbreaking artist's storied career. Though Wilson's catalog is known for its variety, I can't recall another example of such diverse musical styles co-existing in a coherent way within a single record.
The Dolby Atmos mix of The Harmony Codex is such a powerful, expansive listening experience that I can only surmise it was composed and produced with spatial audio in mind. Each song is its own self-contained audio adventure with unique twists and turns, but perhaps none more so than the nearly ten-minute concluding number "Staircase."
It's a propulsive blend of live & programmed drums, analog synths, electric guitar, and–perhaps coolest of all–an awesome Chapman Stick solo from veteran collaboration Nick Beggs. Each speaker gets its due, with electric rhythm guitar in the sides, backing vocals in the rears, keys moving around overhead, and the rhythm section seemingly everywhere at once. The drum sound on this song simply has to be heard to be believed.
Bruce Soord - "Never Ending Light"
Bruce Soord has no doubt had a busy 2023–having just come off an extensive world tour with The Pineapple Thief and remixed albums by other acts such as Haken, TesseracT, and Katatonia into Dolby Atmos–but he somehow also found the time to write and record a third solo album, Luminescence, released through KScope on September 29th.
The Dolby Atmos mix of Luminescence ranks among the most compelling uses of the immersive technology I've heard to date. It really does sound like the album was composed with the format in mind, rather than a 'retrofit' done after-the-fact. Soord makes masterful use of the 'phantom' spaces between the speakers, creating the eerie impression of being inside a dome-like space where the physical speakers seem to fade into the background.
"Never Ending Light" blends Soord's acoustic sensibilities with some electronic elements to great effect. The rear surround speakers are used sparingly but effectively, usually for orchestration-creating a greater sense of drama when those parts suddenly emerge. Backing vocals form a sort of 'arc' behind the listener's head, appearing in the sides, rears, and rear heights. There's even a fun bit of playful movement in this track, as the opening keyboard 'pings' bounce all around the room.
Huey Lewis & The News - "The Heart Of Rock 'n' Roll"
Immersive music fans rejoiced when Huey Lewis & The News' Johnny Colla revealed via social media earlier this year that he'd overseen brand-new Dolby Atmos remixes of the band's classic albums Sports (1983) and Fore! (1986) by Bob Clearmountain. Though Fore! has yet to materialize, Sports became available to stream towards the end of September.
While other producers may have seized the opportunity to try and 'modernize' these albums by moving away from now-dated production trends in the new mix, having Clearmountain at the helm ensured that the big '80s sound he built his career on has stayed intact and now sounds even more massive than before.
After an overhead synth fly-over, "The Heart Of Rock 'n' Roll" kicks into gear with rhythm guitar mostly in side left and horns primarily in side right while organ takes up the rear surrounds and the rhythm section fills out the fronts. Colla's sax solo comes blasting from the right side, with the big reverbs and delays on Lewis' voice hitting off the height array to great effect.
Elton John - "Funeral For A Friend/Love Lies Bleeding"
Ever since Greg Penny revealed several years ago that he'd remixed most of Elton John's '70s-era albums in Dolby Atmos (despite having already created 5.1 mixes of these same albums for Super Audio CD release during the early-2000s, several of which were never issued), fans have met with a relatively-slow trickle of releases. The Diamonds compilation became available to stream in Dolby Atmos in mid-2022, followed by individual releases of the self-titled debut (1970), Honky Chateau (1972), and Too Low For Zero (1970).
Goodbye Yellow Brick Road (1973) suddenly materialized in early October 2023, much to the delight of immersive listeners. This album was considered by many to be a demonstration-quality 5.1 release back in the early-2000s, but the new Dolby Atmos presentation presents a significant upgrade–not only in terms of spatial effect, but also tonality. The edgy top-end has been dialed back for a smoother listening experience, while the addition of the side surrounds and height array add to the immersive experience.
"Funeral For A Friend" unfolds in immersive audio with all the drama one might expect, as the layers of synthesizers, guitars, and vocals are spread wide all around the listening space.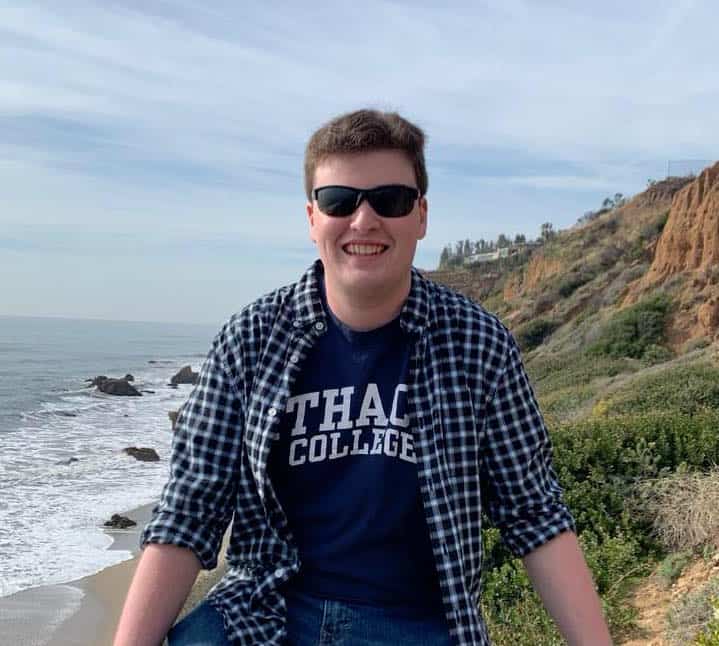 About the Author
Jonathan is an audio engineering enthusiast from New York with a passion for immersive audio, having amassed a formidable collection of multichannel optical discs and quadraphonic vinyl. He earned his undergraduate degree in Television-Radio from Ithaca College and Master's degree in Audio Technology from American University.