Nearly one year has passed since the "Apple Music's Spatial Audio Singles: 5 Winners & 4 Duds" article was published, so I thought it'd be interesting to take a second look at Apple Music and see what the latest and greatest Atmos offerings are.
A-Ha - "Take On Me"
Steven Wilson wants you to know he mixed this one, and it doesn't disappoint! You've never heard the '80s classic quite like this. He's managed to craft an immersive experience that utilizes all speakers perfectly and unpacks the dense layers that make up the song, yet it's also true to the original production. One can only hope that the entire Hunting High & Low album presented in Atmos isn't far behind.

Sarah McLachlan - "Building A Mystery"
This '90s hit opens with twin acoustic guitars, one mostly in the front left speaker and the other in rear right. The vocals are strikingly clear, with the full entrance of the band filling the entire listening space. The entire Surfacing album is worth a listen in Atmos (and deserves a high-resolution release!).

Porcupine Tree - "Walk The Plank"
I'd argue that any of the seven tracks on Closure/Continuation, Porcupine Tree's long-awaited eleventh studio album, could have made this list, but the eclectic primarily-electronic "Walk The Plank" takes the cake. Richard Barbieri's trademark synthesizer soundscapes continually shift above and behind the listener, with Steven Wilson's double-tracked vocals split between the center and rear height speakers.

George Michael - "Spinning The Wheel"
George Michael's Older (1996) is another one of the best immersive streaming releases of late, with the Atmos mix helmed by Frank Filipetti (who's behind the highly-regarded 5.1 mixes of Billy Joel's The Stranger and Guns 'n' Roses' Lies EP, among others). "Spinning The Wheel" is unusual in that the rhythm section appears primarily behind the listener, with Michael's vocal upfront and the backing vocals plus other sound effects filling in from the side surrounds.

David Bowie - "Space Oddity"
Longtime Bowie collaborator Tony Visconti is no stranger to immersive audio, having mixed both the Young Americans (1975) and Heathen (2002) albums in 5.1 surround. His Atmos rendition of the classic 1969 hit doesn't disappoint, with the vocal countdown emanating from the left rear speaker and the liftoff sound effects pulsating up in the heights.

Harry Styles - "As It Was"
In a landscape dominated by back-catalog reissues and remixes of vintage recordings, it's refreshing to hear one of this summer's biggest hits in a fantastic surround mix! Greg Penny – best known for the 5.1 remixes of Elton John's back catalog – helmed the 360 Reality Audio mix of Styles' previous studio album, Fine Line (2019), so it's possible he's done this one as well.

Def Leppard - "This Guitar"
Def Leppard's surprisingly excellent new studio album is taken to new heights (literally) by Steven Wilson's amazing Dolby Atmos mix. "This Guitar" showcases Alison Krauss' harmony vocals in the rear speakers, with the grand layered chorus extending up into the heights.

Tom Petty - "Grew Up Fast"
Ryan Ulyate's amazing Dolby Atmos remixes of Angel Dream and Wildflowers & All The Rest feature a number of standout immersive tracks, but "Grow Up Fast" is a particular highlight with the big timpani dream isolated in the height speakers! The song begins simply enough with an electric guitar in the front left speaker and Petty's voice in the center channel, but the chorus explodes with double-tracked vocals positioned around the sweet spot.

Steven Wilson - "Anyone But Me"
Originally intended as the closing track to Wilson's last solo album, The Future Bites (2021), "Anyone But Me" was ultimately removed in favor of "Count Of Unease" and omitted from the Blu-Ray Audio release. Fortunately, the Atmos mix created by Wilson and Jake Fields is now available to stream on Apple Music. Synthesizers and voices dance and swirl around the room as Wilson's voice protrudes from the center speaker with striking clarity. One can only hope that he'll be persuaded to remix more of The Futures Bites bonus songs ("Ha Bloody Ha," "Every Kingdom Falls," etc) in Atmos.

Eolian - "House"
The immersive music community began to take notice of Denver-based musician Ian O'Dougherty in late 2019, when he released 52(!) original compositions in 5.1 surround under the name of Eolian. One of these songs, "House," has now been remixed to Atmos and uploaded to Apple Music. If you're set up for 7.1.4, this track is absolutely demonstration-quality. Every speaker is used for completely distinct instrumentation, it's almost like the modern Atmos equivalent of a '70s 'four-corner' style quadraphonic mix.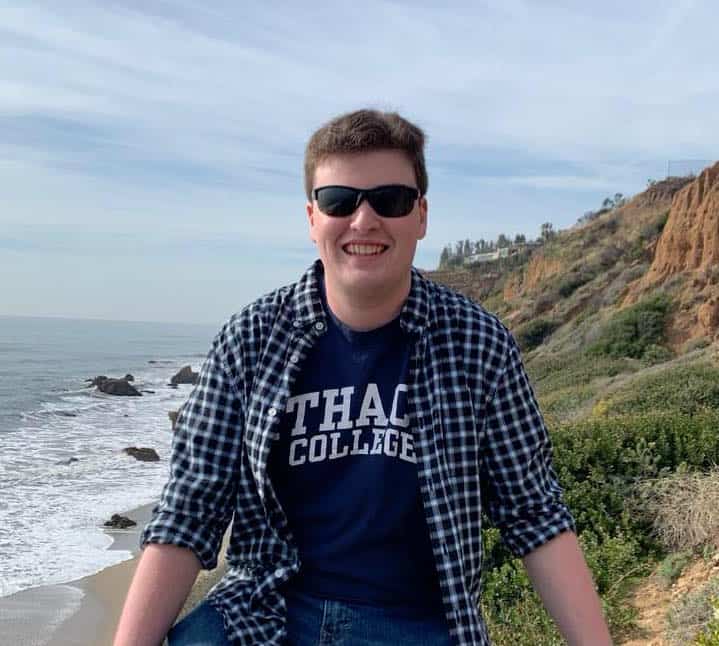 About the Author
Jonathan is an audio engineering enthusiast from New York with a passion for immersive audio, having amassed a formidable collection of multichannel optical discs and quadraphonic vinyl. He earned his undergraduate degree in Television-Radio from Ithaca College and is currently enrolled in a Master's Program in Audio Technology.