Two years into the launch of Apple Spatial Audio with Dolby Atmos, the catalog is unrivaled and continues to grow at a breakneck pace. To mark a continuation of last month's column, we analyze the best new spatial audio tracks released throughout June 2023.
Gentle Giant - "I Lost My Head"
This show-stopping closer from Gentle Giant's eight studio album Interview perfectly showcases both sides of the band, opening with an acoustic intro underpinned by Kerry Minnear's delicate vocals and later giving way to a ferocious rocker led by Derek Shulman.
Steven Wilson's Dolby Atmos mix (also available as part of a CD/Blu-Ray deluxe edition) utilizes all channels in a 7.1.4 setup to great effect, spreading the eclectic instrumentation all around the listening space while the lead vocals stay focused in the center speaker. During the rock section, synthesizers swirl around all four top speakers while backing vocals appear exclusively in the rear heights.
Peter Gabriel - "Road To Joy (In-Side Mix)"
Among the best surprises of 2023 thus far has been the gradual rollout of Peter Gabriel's long-awaited tenth studio album, I/O. Five singles have been released so far, each on a full moon, with Dolby Atmos 'In-Side' mixes by Hans-Martin Buff following two weeks later.
The fifth release so far, "Road To Joy," is another immersive powerhouse with percussion bouncing all over the room and additional vocal parts spread behind & above. 
Tears For Fears - "Memories Fade"
Steven Wilson's remix of Tears For Fears' classic debut album The Hurting was among the most hotly-anticipated immersive releases of 2023 and the results didn't disappoint! In addition to the streaming options, Wilson's remixes in stereo, 5.1 surround & Dolby Atmos are available on a limited-run Pure Audio Blu-Ray sold exclusively through the SuperDeluxeEdition website.
It's hard to choose a favorite song in terms of the immersive presentation, but I'd have to go with the lesser-known album track "Memories Fade." I suspect this is a key track for Wilson as well, given that it appeared on his recent Intrigue compilation, and the Atmos mix takes it to another level.
Percussion alternates front, back, and above while Orzabal's passionate vocal bursts from the center channel and keyboard stabs explode from the sides. Mel Collins' sax appears from behind as well, though it moves to the center channel at a key moment.
Suede - "Sleeping Pills"
Suede's debut is set to be the eleventh entry in Super Deluxe Edition's "Surround Sound Series" of Blu-Ray audio discs, releasing on July 7, 2023. The Blu-Ray will include new stereo, 5.1 & Dolby Atmos remixes by Steven Wilson, plus a new remaster of the original 1993 stereo mix. The Dolby Atmos mix is already available to stream on Apple Music and Tidal.
The album interestingly alternates between a frenetic harder rock sound ("Animal Nitrate," "Moving," "Metal Mickey") and melancholic almost-ambient ethereal songs like "She's Not Dead," "Sleeping Pills," and "Breakdown."
It's these atmospheric ballads that I found to be most impressive in the new immersive presentation, particularly "Sleeping Pills." Having the cavernous reverb mostly in the height speakers really gives the impression of being in the same space as the band, while Brett Anderson's distinctive vocal stays tied to the center speaker and isolated keyboards & guitars percolate from the back of the room.
Sister Sledge - "He's The Greatest Dancer"
With Chic's first three studio albums already having become available in spatial audio, it was only natural that Sister Sledge's debut album We Are Family - which was written by Chic frontman Nile Rodgers and bassist Bernard Edwards - would receive the same treatment courtesy of Steven Wilson.
"He's The Greatest Dancer" kicks off with Rodgers' rhythm guitar moving between the front height speakers, while the group backing vocals appear entirely from behind and disco strings fill up the top soundstage. 
Grateful Dead - "Uncle John's Band"
Though the Dolby Atmos versions of American Beauty (1970) and Europe' 72 were created by Steven Wilson, remixing duties instead fell to original Grateful Dead drummer Mickey Hart for Workingman's Dead (1970). 
Fans may recall that Hart previously created new stereo & 5.1 surround mixes of the album for its DVD-Audio release way back in 2001. Whereas those remixes were quite different-sounding at times, eschewing the dry sound of the original in favor of a 'wetter' presentation reminiscent of the Dead's live performances, the new Dolby Atmos version strikes a more comfortable balance of familiar and revealing.
The rhythm section is interestingly panned almost entirely to the side speakers - offering a sort of drummer's perspective for the listener - while the group's trademark harmony vocals appear all around and above.
Foo Fighters - "Show Me How"
Foo Fighters' latest studio album - their first following the tragic passing of drummer Taylor Hawkins in April 2022 - was their first to receive a Dolby Atmos immersive mix.
"Show Me How," featuring frontman Dave Grohl's daughter Violet on backing vocals, is among the most impressive displays of immersive audio on the album. Backing vocals and guitars fill the entire listening space, while the drum kit's delay hits off the side speakers.
Mazzy Star - "Fade Into You"
A brand-new Dolby Atmos remix of this classic '90s ballad quietly became available in Dolby Atmos earlier this month and is a must-hear for any fan.
The acoustic guitar and tambourine appear directly behind the listener in the rear surround speakers, while piano takes up the left side speaker and electric guitar in the right side. Lead vocals and bass guitar are interestingly panned almost entirely into the center speaker, with the heights used primarily to feature 'you-are-there' ambience.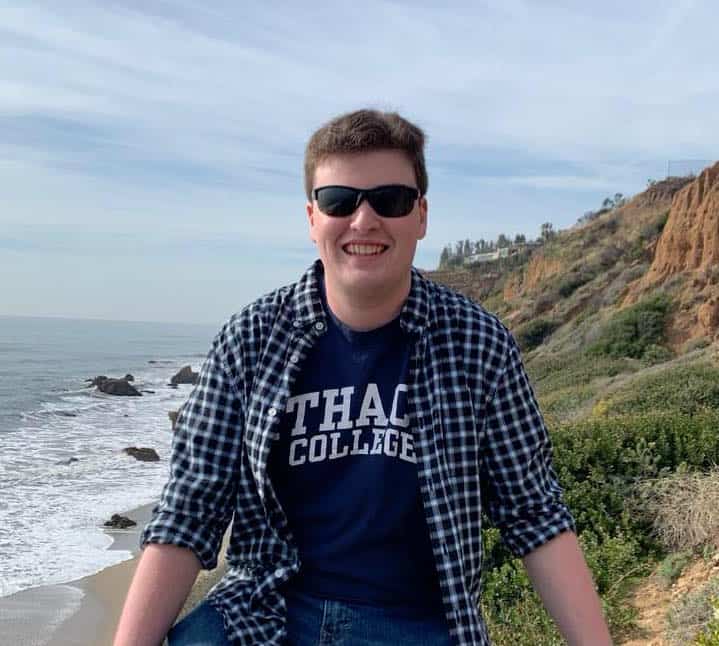 About the Author
Jonathan is an audio engineering enthusiast from New York with a passion for immersive audio, having amassed a formidable collection of multichannel optical discs and quadraphonic vinyl. He earned his undergraduate degree in Television-Radio from Ithaca College and is currently enrolled in a Master's Program in Audio Technology.