Ever since Steven Wilson's amazing Dolby Atmos remix of the American Beauty studio album was released towards the end of August, fans have been speculating which of other entries of The Dead's vast discography would receive the immersive treatment next. Could it be 1970's Workingman's Dead (featuring the classic songs "Uncle John's Band" and "Casey Jones")? Or maybe 1975's fusion-infused Blues For Allah would be better suited for the treatment?
I certainly would've expected another studio album, but - to my surprise - it turned out to be Europe '72, a live document of the band's tour through Western Europe from April through May of that year. Europe '72 captures the band at the height of their powers, performing classic songs such as "Jack Straw" and "Brown-Eyed Women" for the first time on stage. Fortunately, Warner Brothers provided the band with a professional 16-track recorder to capture all the action. The live recordings were ultimately augmented with some studio overdubs and issued as a 3 LP set in November 1972.
The preferred method in which live recordings should be rendered in immersive formats like 5.1 or Dolby Atmos has always been a point of debate among audiophiles. Should the listener's perspective be that of a spectator in the audience – with just ambient reflections in the rear channels – or is it appropriate to place instruments behind one's head for a "center of the band" experience?
Steven Wilson's 5.1 mixes of live material fall squarely in the latter category, with instruments and vocals partially or entirely isolated in the back speakers. His own Anesthetize – a live document of Porcupine Tree's 2007 Fear Of A Blank Planet tour – and Home Invasion (a concert film capturing the last of three sold-out concerts at the Royal Albert Hall during 2018's To The Bone tour) Blu-Ray releases are showcases for the format, and essential watching/listening for anyone with a good home theater system.
So it's no surprise that purists may balk at Wilson's Atmos take on Europe '72, which engages both the rear and height speakers for a full-on immersive experience. Perhaps the lack of accompanying video allowed him free license to experiment even further with the spatial positioning? I never would have guessed that a live recording of this vintage could lend itself to such an adventurous surround mix. It makes one wonder what he could achieve with other classic live albums from this era, such as Crosby, Stills, Nash & Young's 4 Way Street or Deep Purple's Made In Japan.
The rhythm guitars are mostly panned to the side speakers, while lead vocals are largely isolated in the center channel. Though the rear surround and rear height channels predominantly carry 'you are there' reverberation and ambience, the front height speakers are used quite extensively for lead guitar, piano, and organ parts. The Dead's trademark harmonies appear all around the room, with individual voices sometimes even placed in the top speakers.
The overall sound quality is impressive for an early-70s live recording, and – perhaps due to the wide channel separation – considerably clearer than the original stereo mix. That said, there is some noticeable distortion on the rhythm guitar parts and the drums seem a bit too far back in the mix at times.
It remains to be seen if these Grateful Dead Atmos mixes will eventually be made available on Blu-Ray disc by Warner/Rhino, but one can only hope. In the meantime, if you've got a Dolby Atmos system and a subscription to Apple Music or Tidal, don't hesitate to listen!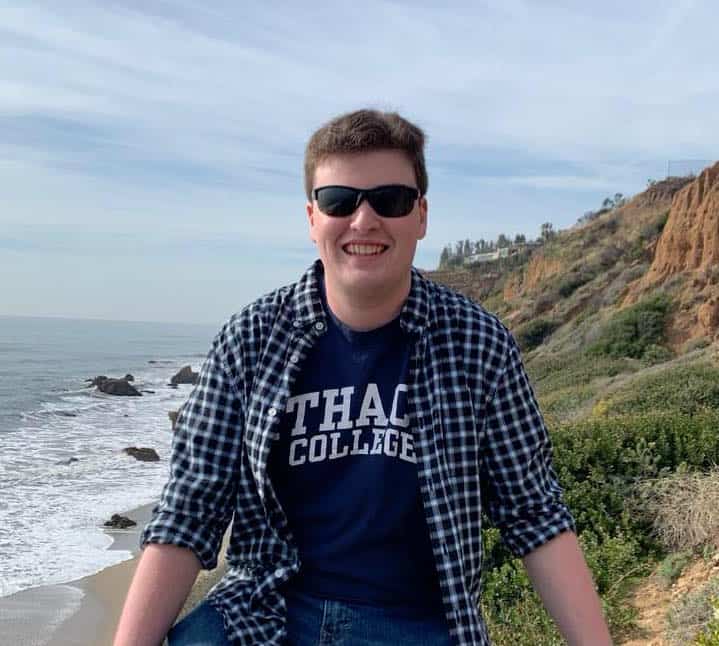 About the Author
Jonathan is an audio engineering enthusiast from New York with a passion for immersive audio, having amassed a formidable collection of multichannel optical discs and quadraphonic vinyl. He earned his undergraduate degree in Television-Radio from Ithaca College and is currently enrolled in a Master's Program in Audio Technology.