Prior to the release of Cult Leader Tactics, I wasn't personally familiar with Paul Draper's music and career. Draper is a British singer-songwriter best known as the frontman and lyricist for the art-rock band Mansun, who achieved commercial success and cult status in the U.K. throughout the late-90s with their albums Attack Of The Grey Lantern (1997) and Six (1998).
Cult Leader Tactics is a conceptual project that satirizes the idea of self-help books, while also addressing heavier themes relating to politics and human nature.
Draper is so committed to the concept that he actually wrote out the 25-chapter Cult Leader Tactics manual referenced throughout the album and included it in the book-sized deluxe edition. The manual is an amusing if not occasionally chilling read, offering nuggets of wisdom such as "blackmail is the only game in town" or "say something over and over until it becomes the truth."
When recently asked how the idea for the album came about, Draper responded "...it's been done to me so many times. Y'know, write what you know about." Though he's not afraid to call out public figures and elected officials in "Internationale," one can only wonder what experiences from Draper's past inspired the biting lyrics in songs like "Talkin Behind My Back" and "Lyin Bout Who You Sleep With."
Perhaps it's too easy of a comparison, but Cult Leader Tactics does often feel like a "spiritual sequel" of sorts to Steven Wilson's The Future Bites (2021). Quite a few parallels can be drawn between the two albums–the rock-meets-electronica production aesthetic, the sardonic concept and snarky, satirical writing style, etc––so it's only fitting that Wilson himself appears on the album, contributing vocals and lyrics to "Omega Man."
The deluxe edition features two extra CD's worth of acoustic renditions and outtakes, plus a DVD with Paul 'P-Dub' Walton's 5.1 surround mix in DTS 48/24. While perhaps not as adventurous or engaging as some of Steven Wilson's recent surround mixes, I think Walton's 5.1 take on the album opens things up nicely. Draper's voice frequently emanates from all four corners, giving an impressive "inside-the-head" localization effect from the sweet spot.
The rear speakers are typically engaged for percussion, synthesizers, backing vocals, and some sound effects. There's a particularly fun bit in "U Killed My Fish" where Draper's voice bounces from speaker-to-speaker, announcing a different type of fish.
The grander production elements–such as the strings in "Cult Leader Tactics In E Minor" and choir vocals in "Lyin Bout Who You Sleep With"–fill up the listening environment from all directions, taking full advantage of the extra space that the 5.1 format provides.
If I have one critique of both the stereo & 5.1 mixes, it's the relative lack of dynamic range–there's a harsh, somewhat 'crowded' quality to the louder passages, such as the choruses in "U Killed My Fish," indicating overuse of compression.
Even if you purchased the deluxe edition solely for the 5.1 surround mix, I'd recommend checking out the bonus redbook CDs as well. The solo acoustic renditions of "Annie" and "Lyin Bout Who You Sleep With" on disc 2 are fantastic, and disc 3 features these fascinating writing session recordings where you can hear the songs begin to develop in real time.
Overall, I'd say this is a fantastic album with a well-executed deluxe edition and a solid 5.1 mix. It'd be great to see the 5.1 disc reissued in a cheaper CD/DVD digipak at a later date, but the inclusion of the Cult Leader Tactics self-help manual does add another layer of immersion to the experience. Highly recommended!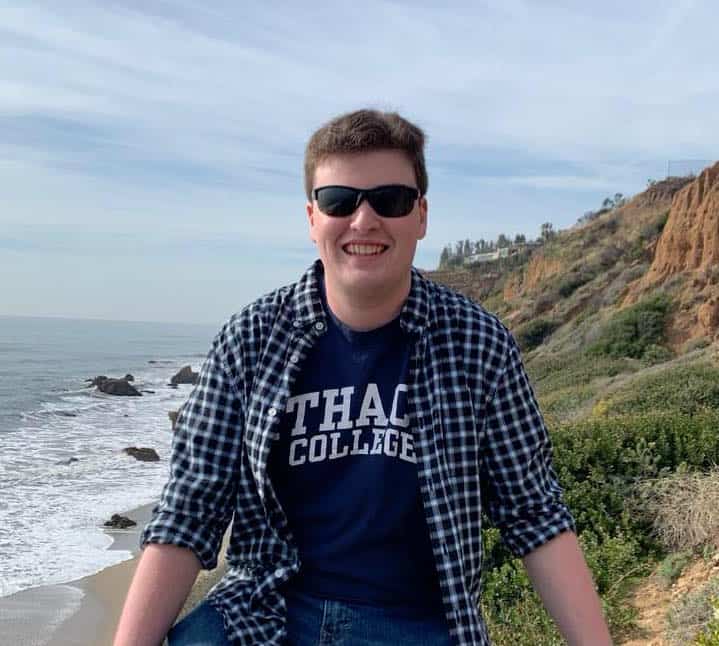 About the Author
Jonathan is an audio engineering enthusiast from New York with a passion for immersive audio, having amassed a formidable collection of multichannel optical discs and quadraphonic vinyl. He earned his undergraduate degree in Television-Radio from Ithaca College and is currently enrolled in a Master's Program in Audio Technology.