The Tragically Hip were among the most successful Canadian acts of the last three decades, having released thirteen studio albums and won seventeen Juno Awards between 1989 and 2016.
Fronted by singer/songwriter Gordon Downie – whom The New York Times once described as a conflation of Bruce Springsteen, Bob Dylan, and R.E.M.'s Michael Stipe – the band's music was characterized by a no-nonsense alt-rock sound with a tinge of blues and folk thrown in for good measure.
Fully Completely was the Hip's third studio album, released by MCA in 1992 hot off the success of the prior year's Road Apples. It was ultimately certified Diamond in the Canadian market, but – despite the band and their label's hopes – sales were much slower in America and promotion there was stopped a mere two weeks after release. 
Downie's introspective lyrics throughout the album make reference to a number of key figures and icons from Canadian history, including author Hugh MacLennan ("Courage"), European explorer Jacques Cartier ("Looking For A Place To Happen"), and ice hockey player Bill Barilko ("Fifty-Mission Cap").
I first became aware of the band in 2021, when Road Apples was newly-remixed in 5.1 surround sound & Dolby Atmos by Richard Chycki (Rush, Dream Theater, Aerosmith) for its 30th anniversary. Fully Completely received a similar deluxe reissue just over a year later, with immersive remixing duties this time handled by the band's longtime collaborator Mark Vreeken.
I'd characterize the Dolby Atmos remix – which is also available to stream on Apple Music – as somewhat 'conservative' on an absolute basis, yet nonetheless effective given the sparse nature of this music. The Blu-Ray disc also includes dedicated Dolby TrueHD 5.1 & 7.1 audio streams, both of which seem to have been derived from the ADM BWF Dolby Atmos master.
The front channels are more-or-less a recreation of the original stereo mix, with the drum kit arrayed across the stereo soundstage and twin rhythm guitars panned hard to each side. However, the higher-frequency components of the kit (hi-hat, cymbals, etc) seem to emanate primarily from the height speakers.
Downie's unmistakable vocals are spread across all three front speakers, but lifted a bit into the front heights and underpinned by some dry bass guitar, snare, plus kick drum in the center speaker.
'You-are-there' ambience reflections and delays hit off the top & rear channels, though some overdubbed elements such as the third guitar in "El Dorado" and additional percussion in "Lionized" appear primarily in the side speakers. There are even some isolated elements in the height channels, such as the reversed cymbals in the title track and chimes in "El Dorado".
Similar to "Fiddler's Green" on Road Apples, the highlight of the album for me is undoubtedly the acoustic song "Wheat Kings" - it sounds massive and free of the compression issues plaguing the full band tracks, with the guitars seemingly hovering somewhere between the front & side channels.
Though it's difficult to expand this kind of tightly-arranged band material into a larger soundstage without losing the 'glue', I would have liked to see Vreeken get a bit more experimental with the spatial positioning. Perhaps the rhythm guitars could have been panned primarily to the side surround speakers, like Steven Wilson did on his Atmos mix of Kiss' classic song "Detroit Rock City" from Destroyer (1976).
The sound quality is generally quite good, with lots of power in the low-end and a noticeable clarity to the lead vocals. I do feel that a bit too much dynamic compression was applied, as there's a bit of harshness in some of the heavier songs ("The Wherewithal" stands out in this regard).
I also felt the backing vocals were mixed quite low throughout the album – as in the original 1992 mix – and often appear in the front speakers behind Downie's lead. This could have been a great opportunity to give those parts their own space, though they do seem to come from all around during the chorus of "Lionized."
The original MSRP of $200 for three LPs and a single Blu-Ray disc seems incredibly overpriced, which may explain why it's just recently been discounted to a much fairer $98 on Amazon (or $81 for a 'warehouse' used copy). I'm not sure how long these discounted prices will last, so it's certainly worth jumping on sooner rather than later if you're a fan.
Support IAA by pre-ordering the Fully Completely 3LP/Blu-Ray Deluxe Edition via this link!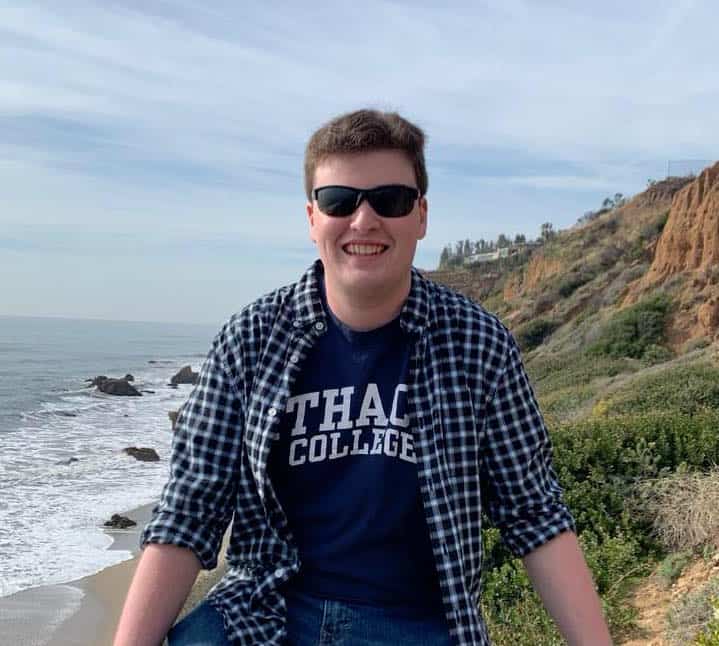 About the Author
Jonathan is an audio engineering enthusiast from New York with a passion for immersive audio, having amassed a formidable collection of multichannel optical discs and quadraphonic vinyl. He earned his undergraduate degree in Television-Radio from Ithaca College and is currently enrolled in a Master's Program in Audio Technology.