Until recently - unless you're savvy enough to digitize your collection of DVD-Audio, Super Audio CD, and Blu-Ray discs using a variety of software packages - being an immersive music fan meant physical disc playback only. That finally changed in the Spring of 2020, when the Tidal streaming service announced support for Dolby Atmos music. Utilizing a media player such as the Amazon Fire Stick or Apple TV, one could instantaneously access dozens of newly-remixed immersive singles at the touch of a button.
Nearly one year later, Apple has followed suit with support for "spatial audio" and Dolby Atmos on their Apple Music streaming platform. Unfortunately, one can only access these tracks using the latest model of Apple TV with the most recent tvOS update. For hardcore immersive music fans, this results in a series of questions: do I really need another piece of gear in my setup? Are the exclusive Atmos-mixed songs worth the $150-200 price tag?
The answer, at least for me, is a resounding, "Yes." The Apple TV 4K is a surprisingly useful piece of gear for the immersive music fan. Not only does it stream Atmos songs from Apple Music, but it also supports playback of 5.1 FLAC, WAV, and MP4 files stored on a network-attached drive via the VLC Media Player application. It would've been nice to see a USB input on the side of the device, but this is an unsurprising omission given Apple's consistent preference for a closed system.
Having collected 5.1 music discs for years, I was as skeptical as anyone about the idea of streaming music in surround sound. Would there be a significant difference in sound quality, or other unforeseen consequence of not truly owning the music?
Fortunately, I'm thrilled to report that Apple Music's Dolby Atmos selections are, for the most part, really impressive - even on a standard 5.1 configured system. For instance, the new Dolby Atmos remix of Tom Petty's Wildflowers (1991) sounds as good as any surround disc in my collection. Other standout Atmos albums include St. Vincent's Daddy's Home (2021), Olivia Rodrigo's Sour (2021), and Billie Eilish's When We All Fall Asleep, Where Do We Go? (2019).
As for the question of Apple Music versus Tidal for Atmos streaming, I auditioned both services and Apple Music wins hands-down. Not only is the sound quality better on Apple Music, but the Atmos tracks aren't 10 dB quieter than the stereo tracks! That being said, there are a number of quality Atmos singles currently exclusive to Tidal. Notable examples include Imagine Dragons' "Believer" and Elton John's "Rocket Man."
The factor that really solidifies Apple Music's superiority over Tidal for me is compatibility with legacy home theater systems. If you're not yet equipped with Atmos-enabled gear or don't have height speakers, the Apple TV will send a Dolby Digital 5.1 fold-down that can still sound really good. Tidal, on the other hand, only outputs stereo if your signal chain doesn't include an Atmos-compatible AVR with HDCP 2.2 HDMI ports.
My only real knock on the Apple TV 4K is the cost. It seems a bit unfair to charge $150-200 when Amazon's Fire Stick offers most of the same features for under $50. However, Apple Music's Dolby Atmos streaming is far superior to Tidal's, and the only way to access that service at the moment is through the Apple TV 4K.
Support IAA by purchasing the Apple TV 4K Media Player!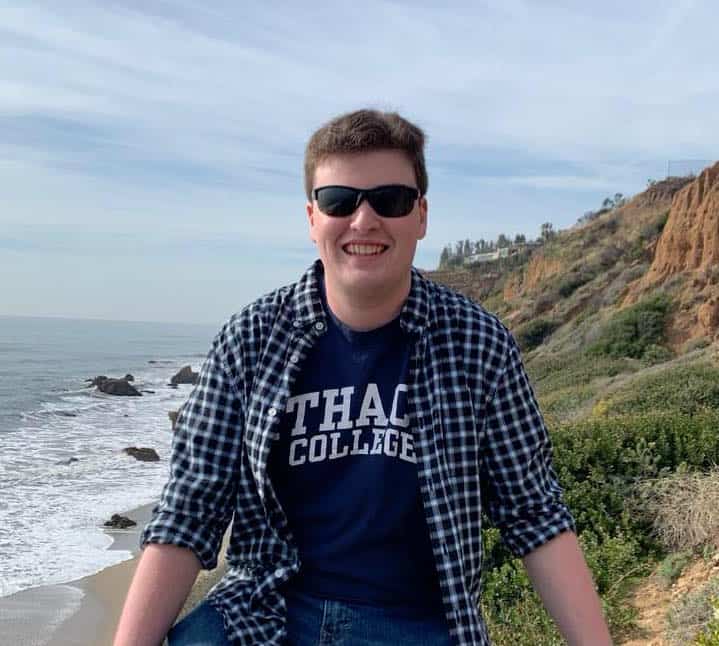 About the Author
Jonathan is an audio engineering enthusiast from New York with a passion for immersive audio, having amassed a formidable collection of multichannel optical discs and quadraphonic vinyl. He earned his undergraduate degree in Television-Radio from Ithaca College and is currently enrolled in a Master's Program in Audio Technology.