Nearly two years into the launch of Apple Music's Spatial Audio with Dolby Atmos, the catalog is unrivaled and continues to grow at a breakneck pace. To mark the beginning of a recurring column, we analyze the best new spatial audio tracks released throughout May 2023.
Gentle Giant - "Interview"
Despite having been recorded and originally released decades ago, Gentle Giant's music seems almost as if it was composed with future immersive reproduction in mind.
Having already remixed several of the band's albums in stereo & 5.1 surround sound throughout several years, master remixer Steven Wilson turns in an incredible Dolby Atmos rendition of the title track from the band's eighth studio album. The full album is set to release on June 16, via streaming as well as on a CD/Blu-Ray set from the band's label Alucard Music.
The song begins with the radio sounds drifting from rear to front in the height speakers, then explodes into full immersion with the rhythm section largely upfront and the alternating rhythm guitar & organ parts hard-panned into the side speakers. Derek Shulman's commanding lead vocal cuts through from the center channel, while keys appear in the rear surrounds and bells drift above during the quieter interlude.
Peter Gabriel - "Four Kinds Of Horses (In-Side Mix)"
Among the best surprises of 2023 thus far has been the gradual rollout of Peter Gabriel's long-awaited tenth studio album, I/O. Four singles have been released so far, each on a full moon, with Dolby Atmos 'In-Side' mixes by Hans-Martin Buff following two weeks later.
The fifth single released thus far, "Four Kinds Of Horses" features Brian Eno's worm-like synthesizers swirling around and above the listening position while background vocals appear from directly behind.
Bob Dylan - "Love Sick"
Dylan's 1997 comeback album Time Out Of Mind just recently received brand new mixes in stereo & Dolby Atmos from renowned mix engineer Michael H. Brauer as part of celebrations surrounding the album's 25th anniversary.
Though some fans criticize the remixes for stripping back much of original producer Daniel Lanois' atmospheric production, the more 'naked' aesthetic presented in Dolby Atmos really does give the listener the impression of being in the recording studio surrounded by the musicians. "Love Sick" features steel guitar and organ in height speakers, while Dylan's gravelly, weary voice commands the front soundstage.
Madonna - "Live To Tell"
In what must have been a monumental undertaking on the part of longtime collaborator Mike Dean, Madonna's classic 1990 'best of' compilation The Immaculate Collection quietly appeared in Dolby Atmos earlier this month.
Though the Atmos mixes are somewhat inconsistent across the entire set, it's the songs from True Blue (1986) onward that really shine in immersive audio. "Live To Tell" features the iconic 'popcorn'-like synth part largely in the right side speaker, with backing vocals and other effects appearing largely from behind as well.
Daft Punk - "Lose Yourself To Dance"
Random Access Memories - Daft Punk's final studio release and one of the most popular albums of the 2010s - has undoubtedly appeared on many immersive music fans' wishlists since it debuted in 2013, and the new Dolby Atmos mix doesn't disappoint.
Perhaps my favorite track on the album, "Lose Yourself To Dance," is particularly entertaining in Atmos with the processed "c'mon, c'mon, c'mon" vocals swirling around the height speakers while Rodgers' guitar appears directly behind your head.
R.E.M. - "Radio Free Europe"
Though much of R.E.M.'s catalog became available in 5.1 surround sound during the mid-2000s, their first several albums released under the independent label I.R.S. (everything prior to 1987's Document) were conspicuously skipped.
The band's classic debut album Murmur (1983) finally received the immersive treatment courtesy of award-winning mix engineer David Leonard. Leonard's Atmos mix really uses the whole space, with Stipe's vocal hovering between the fronts & front heights and the drum kit extending outward towards the side speakers. There are even some drum fills that go up into the height speakers, plus isolated acoustic guitar, piano, or organ in the sides & rears.
Fleetwood Mac - "Seven Wonders"
Many fans lamented the lack of immersive audio in the 30th anniversary box set of this 1987 classic - especially following the excellent 5.1 remixes of Fleetwood Mac (1975), Rumours (1977), Tusk (1980), and Mirage (1982) by longtime producer/engineer Ken Cailliat - and the new Dolby Atmos mix finally rights that wrong.
"Seven Wonders" sounds massive in this new immersive presentation, with backing vocals coming largely from behind while Mick Fleetwood's thunderous drumming and Stevie Nicks' inimitable vocals hold down the front soundstage.
Mike Oldfield - "Tubular Bells, Part I"
Mike Oldfield's classic debut album receives its third multichannel iteration, following previous remixes in both quadraphonic and 5.1 surround sound (the new 50th anniversary Pure Audio Blu-Ray from SuperDeluxeEdition.com collects all three versions, plus the original stereo mix, on a single disc!).
To celebrate five decades since the album's release, producer David Kosten was tasked with creating the new Dolby Atmos mixes and his choices serve the music well. The various layers of guitar, percussion, organ, and synthesizer are spread all around and above the listening space, allowing the listener to appreciate Oldfield's elaborate composition like never before.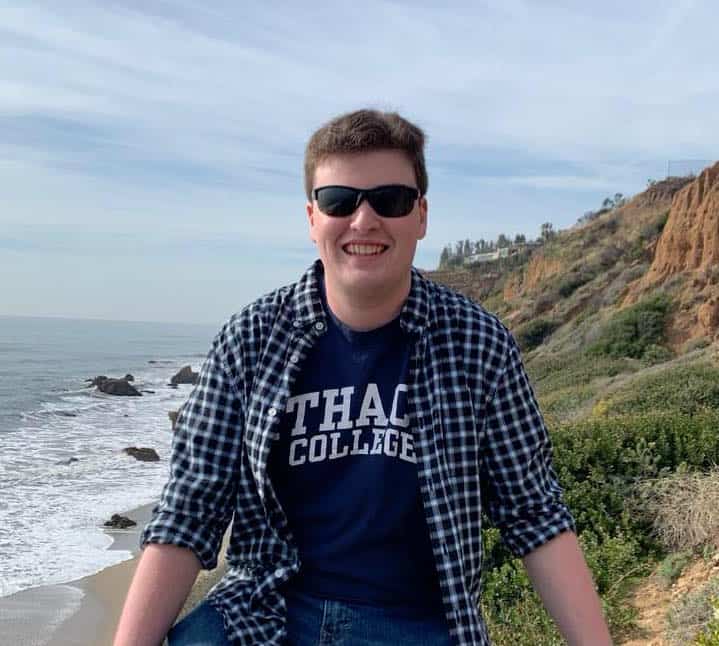 About the Author
Jonathan is an audio engineering enthusiast from New York with a passion for immersive audio, having amassed a formidable collection of multichannel optical discs and quadraphonic vinyl. He earned his undergraduate degree in Television-Radio from Ithaca College and is currently enrolled in a Master's Program in Audio Technology.