British progressive rock outfit The Pineapple Thief have quickly become one of my favorite new musical acts. I hopped on the bandwagon in 2016, when they released their eleventh studio album, Your Wilderness (2016), the first to feature Gavin Harrison (Porcupine Tree, King Crimson) behind the drum kit. Since then, each successive album - 2018's Dissolution and 2020's Versions Of The Truth - has kicked things up a notch, and the same can be said for bandleader Bruce Soord's 5.1 surround mixes.
Originally performed live via streaming to a worldwide audience in April 2021, Nothing But The Truth is a roughly 90-minute concert film shot on an elaborate soundstage with multiple cameras. Each song was truly recorded in one take, with no editing or other studio trickery. Due to popular demand, the band have reissued the film on Blu-Ray disc complete with new 5.1 & Dolby Atmos immersive mixes.
Performance-wise, much of the attention and praise is sure to be directed towards Harrison's drumming and Soord's vocals - which are strikingly close in delivery to the studio versions - but I found Jon Sykes' contributions really impressive as well: he does a very credible job replicating the trademark higher-register harmonies that Soord typically supplies on the studio versions.
Soord's 5.1 rendition of the Versions Of The Truth studio LP is arguably one of the finest multichannel mixes in my vast collection - a real masterclass in how to mix rock music into surround sound - so my expectations for this new live release were very high from the outset.
Given that this is a live project with little-to-no overdubbed or pre-recorded elements, it's unsurprising that the 5.1 & Dolby Atmos mixes of Nothing But The Truth have been approached quite a bit differently. Make no mistake though, these are fully-immersive surround mixes that place the listener right in the center of the performance.
The 5.1 & Atmos mixes are rather clever in the sense that the position of each band member's instrument or vocal matches their position on-screen. Bandleader Bruce Soord is in the center of the soundstage, with the band and camera crew surrounding him. Gavin Harrison's drum kit faces him, while session guitarist George Marios is standing directly behind him. Bassist Jon Sykes is off to the left and keyboardist Steve Kitch is on the right.
As such, in the 5.1 mix, Soord's lead vocal is woven into all the speakers at near-equal volume: creating the impression that his voice is emanating from inside the listener's head. Gavin Harrison's drum kit occupies the front speakers, with some ambient signal spilling over into the rears. Marios' guitar is isolated in the rear speakers, while Kitch's keys are mixed in stereo across both right speakers. Backing vocals, courtesy of Sykes and Kitch, appear mostly isolated in the rear speakers as well.
Since this was recorded in an acoustically-treated studio space with no live audience present, the sound quality is remarkable for a live project. Sonically it's a marked improvement over the band's last live multichannel release, Where We Stood (2017), which was recorded at London's Islington Assembly Hall during the Your Wilderness (2016) European Tour. My only critique sound-wise is that the low-end comes off as a bit too powerful at times, though that may just be personal preference.
If you enjoy The Pineapple Thief's music, this is pretty much a no-brainer purchase. It's also a great place to start if you're unfamiliar with the band's music, as the setlist features a variety of songs both old and new. The 5.1 mix, albeit a tad unconventional, is one of the best I've heard of a live performance. I can't wait to see what Soord and the band have in store for us next!
Purchase Nothing But The Truth in the IAA Shop!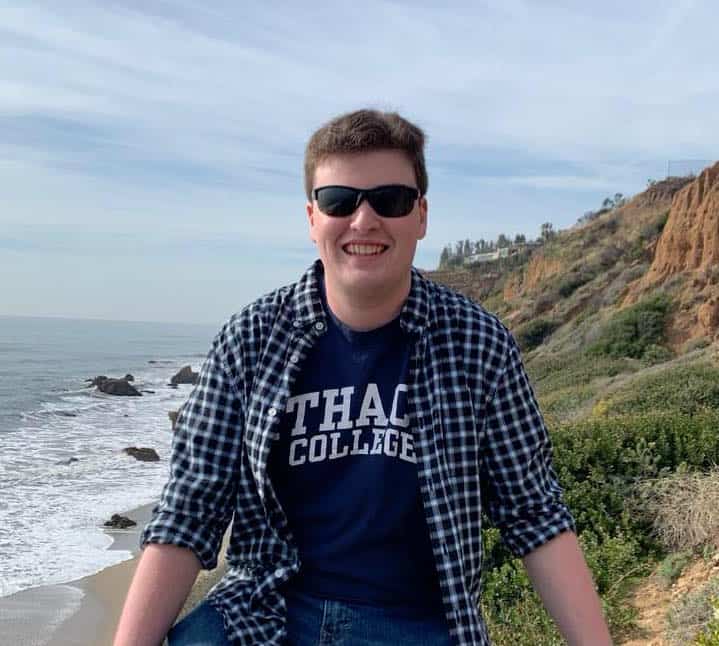 About the Author
Jonathan is an audio engineering enthusiast from New York with a passion for immersive audio, having amassed a formidable collection of multichannel optical discs and quadraphonic vinyl. He earned his undergraduate degree in Television-Radio from Ithaca College and is currently enrolled in a Master's Program in Audio Technology.