Perhaps best known for a string of hits in the mid-1970s, such as "Angela" (used as the theme to the television series Taxi Driver), "Westchester Lady," "Tappan Zee," and "Nautilus" (often cited as one of the most-sampled songs of all time), jazz pianist Bob James celebrates his 81st birthday with this fantastic new live-in-the-studio release. The setlist includes all the aforementioned hits, plus instrumental covers of pop/rock songs like Elton John's "Rocket Man" and Roberta Flack's "Feel Like Makin' Love."
Hong Kong-based audiophile label evosound seems to be on the path towards becoming a major player in immersive audio, having just released the well-received 5.1 SACD of Mr. Big's Lean Into It as well as a reissue of Fourplay's self-titled album (previously released on DVD-Audio in 2001).
Feel Like Making Live! is available in a wide variety of formats, including LP, MQA-CD, SACD, Blu-Ray, and Ultra-HD Blu-Ray. The album has been mixed in both 5.1 surround & Dolby Atmos by Hideo Irimajiri.
The 5.1 surround mix is surprisingly effective, considering there are only three instruments (electric piano, upright bass, and drums) in play for the majority of the album. Bob James' Rhodes piano is mixed in stereo across the left side of the room, while Billy Kilson's drum kit spans the right side of the room. Michael Palazzolo's bass is mostly isolated in the center speaker, though some dry signal does spill over into the front channels.
Though there are few elements exclusively panned to the rear speakers (one example being the shakers and backing vocals in "Topside"), I would argue that mix engineer Hideo Irimajiri has succeeded in his goal of surrounding the listener with the trio.
As one would expect, the Dolby Atmos immersive mix on the Blu-Ray edition contributes an additional sense of height and overall envelopment to the performance. The electric piano and drums are still panned left and right, but they seem to hover in space rather than emanate directly from specific sets of speakers.
Sound quality is out-of-this-world good. Each instrument is equalized to perfection: The high-end is crisp without any stridency, while the lows are powerful but not muddy - and the dynamic range has not been compressed in any way. I'd file this up there with Steely Dan's Gaucho and Alison Krauss' New Favorite as one of the best sounding 5.1 SACDs out there. There are some magical moments where it really sounds like Bob James is playing live in your listening room.
Having auditioned both the SACD and Blu-Ray editions, I would recommend the MQA-CD/Blu-Ray digipak to immersive music fans - as it includes high-definition video footage of the performance along with short forewords to each piece by James - with the only caveat being it does not include a dedicated 5.1 audio option, only Dolby Atmos. It is a bit disappointing that evosound was unable to include a DTS-HD 5.1 or PCM 5.1 stream on the Blu-Ray. However, the Auro-3D immersive mix on the Ultra-HD Blu-Ray utilizes DTS-HD and can be played back in 5.1 surround.
Aside from the dedicated 5.1 mix, another reason to spring for the SACD is an exclusive bonus track ("Nardis"), though the Blu-Ray features three exclusive tracks of its own "Restoration," "Mojito Ride," "One Afternoon"). No matter which configuration you choose, Feel Like Making Live! is a worthy addition to any surround music collection.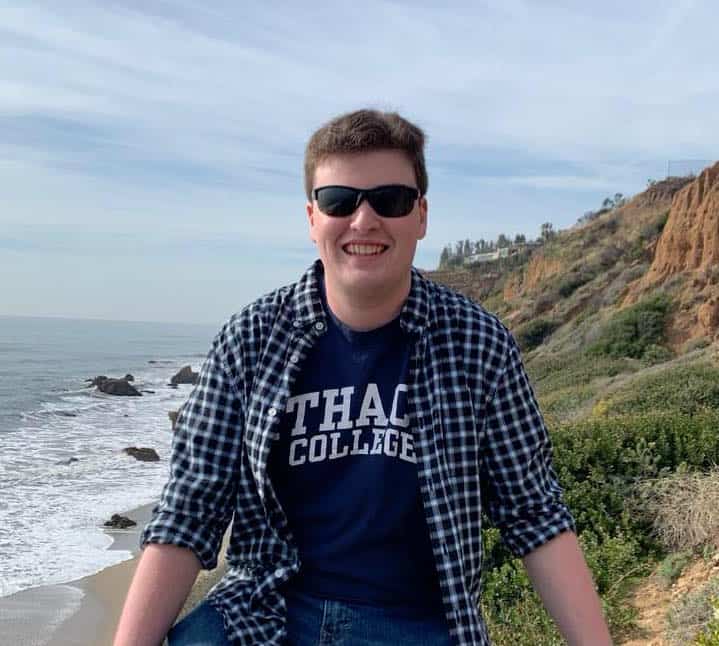 About the Author
Jonathan is an audio engineering enthusiast from New York with a passion for immersive audio, having amassed a formidable collection of multichannel optical discs and quadraphonic vinyl. He earned his undergraduate degree in Television-Radio from Ithaca College and is currently enrolled in a Master's Program in Audio Technology.