In May 1969, The Who changed rock music forever with their fourth studio album; the groundbreaking conceptual rock opera Tommy. The world tour promoting Tommy lasted over a year, with the band giving nearly 200 live performances. 1970's Live At Leeds, often cited as one of the best live rock albums of all time, captured them at the height of their powers during this period.
Pete Townshend – The Who's lead guitarist and principal songwriter – soon began work on an even more ambitious conceptual follow-up, Life House. The saga of Life House was to be set in the distant future, with Townshend's early story treatments exploring concepts eerily similar to present-day technology like the internet and virtual reality.
Despite having already recorded a number of songs at The Record Plant studio in New York, internal tensions in the band ultimately led to Life House being abandoned by the Spring of 1971. That April, the band and producer/engineer Glyn Johns relocated to Olympic Studios in London to begin work on what ultimately became Who's Next.
Though many of Townshend's best home demos originally intended for the Life House project ("Baba O'Riley," "Bargain," "Love Ain't For Keeping," "Behind Blue Eyes," etc) would ultimately become part of Who's Next, others would slowly trickle out in the subsequent years – some issued as part of the 1974 Odds & Sods compilation ("Pure and Easy," "Time Is Passing," etc) and others within the 2000 Life House Chronicles box set.
The upcoming Who's Next & Life House Super Deluxe Edition – originally intended to come out in time for Who's Next's 50th anniversary in 2021 – is set to deliver the final word on this period of the band, including dozens of previously-unheard studio and live recordings from 1970-72 across a massive 11-disc box set. Additionally, the story of Life House has been translated into the form of a 172-page graphic novel.
The most exciting aspect of this reissue for audiophiles is undoubtedly the Blu-Ray disc containing brand-new 5.1 surround sound & Dolby Atmos remixes of the original nine-song Who's Next album and fourteen(!) associated studio recordings by Steven Wilson. Though Wilson has remixed classic albums from the likes of Jethro Tull, Yes, Tears For Fears, and the Grateful Dead, this is among the most exciting and high-profile projects he's been involved with to date.
Pete Townshend himself is no stranger to immersive audio, having personally overseen 5.1 remixes of 1969's Tommy (issued on Super Audio CD and DVD-Audio in 2003) and a portion of 1973's Quadrophenia (included on DVD-Audio in the 2011 "Director's Cut" box set). The idea of a surround sound Who's Next was first floated by Townshend in 2004, when he revealed – much to the disappointment of fans – that some of the album's original multitrack assets were missing, precluding a remix for the foreseeable future.
Bob Pridden and Richard Whittaker would pick up where he left out several years later, completing the surround sound Quadrophenia and then spearheading a second 5.1 remix of Tommy – which controversially featured Keith Moon's drum kit predominantly in the left rear speaker – for the 2013 Super Deluxe Edition. Both titles were issued on now out-of-print High Fidelity Pure Audio Blu-Ray discs.
Aside from Tommy and Quadrophenia, the only other Who-adjacent album to be revisited in surround sound was Townshend & Ronnie Lane's Rough Mix (1977). The 2006 DVD-Audio "DualDisc" edition of the album containing Bob Pridden's 5.1 remix has become increasingly difficult to find on the used market.
Though Who's Next is perhaps not as densely-layered as other albums from this era that Wilson has remixed, such as King Crimson's Lizard or Yes' The Yes Album, I'm nonetheless incredibly excited to hear how he's reimagined the album in spatial audio. In July 2022, he told us the following about the project:
There's one song that was missing altogether, "Bargain," which is an upmix. Then, with "The Song Is Over," one of the slave reels with the synthesizer parts and vocals was missing. We were able to extract the vocals using software, and Pete re-recorded all the ARP 2600 parts phenomenally well. I'm hard to impress with these things, but he did it in a way I think the fans will be extremely pleased with. Of course, the alternative would be just to not mix it.

For that project, there's a 5.1 mix and an Atmos mix of the original album plus 14 bonus tracks. So all the songs that were recorded from 1970-1972, for which multitrack tapes still exist, have been remixed in 5.1 & Atmos. It's big, essentially like a full document of that whole era of The Who.
Will the iconic synthesizer parts to "Baba O'Reilly" and "Won't Get Fooled Again" swirl around the top speakers? Will those iconic group backing vocals in "Behind Blue Eyes" pop up from behind? In just a few short weeks, we're due to find out and I couldn't be more excited.
Support IAA by pre-ordering the Who's Next & Life House Super Deluxe Edition via this link!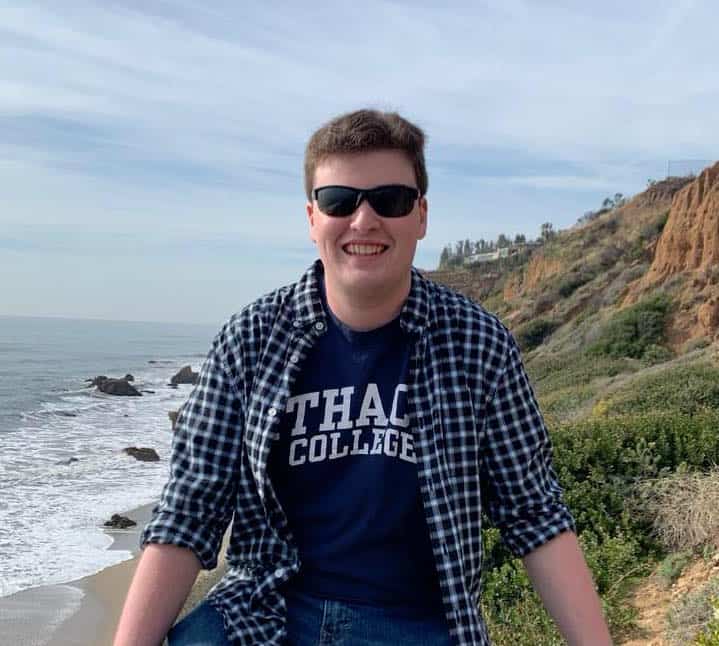 About the Author
Jonathan is an audio engineering enthusiast from New York with a passion for immersive audio, having amassed a formidable collection of multichannel optical discs and quadraphonic vinyl. He earned his undergraduate degree in Television-Radio from Ithaca College and is currently enrolled in a Master's Program in Audio Technology.