I first discovered Michael Marquart/A Bad Think's music in November 2019, when it was announced that The Savior (2019) would be released on a limited-run Blu-ray disc with stereo & 5.1 mixes by acclaimed mixing engineer Bob Clearmountain. Revered in the immersive music community for his incredible 5.1 remixes of Roxy Music's Avalon and Bob Marley & The Wailers' Legend, Clearmountain's involvement was enough to pique my interest.
The follow-up album, Lifelike (2021), featured not one but two distinct immersive mixes: a 5.1 mix created by Clearmountain alongside the stereo version, plus a Dolby Atmos mix by Dave Way and Steve Genewick. The two surround mixes highlight the densely arranged album in different ways, adding to the replay value for audiophiles.
Just over a year later, Marquart has impressively managed to write and record an entirely new 11-track album. To the delight of audiophiles and immersive music fans, Clearmountain is involved once again. This time, he's mixed the stereo & Dolby Atmos concurrently with no unique 5.1 option. The Atmos mix is currently available in MP4 (with lossy Dolby Digital Plus audio) and MKV (with lossless Dolby TrueHD audio) through IAA's shop, though a Blu-ray disc with high-resolution stereo & Atmos will soon become available.
Much like The Savior, X covers a lot of ground genre-wise with elements of country/western ("Who Will Win"), mainstream 'feel-good' pop/rock ("Seventeen"), progressive rock ("The Avenue"), and various other styles in between. This isn't the kind of album that takes ten listens to sink in, it's instantly accessible.
As with most Clearmountain 5.1 and Atmos mixes of studio material, the separation of the instruments is extreme. The center channel once again acts as the focal point of the surround presentation, featuring not only dry lead vocals but also bass guitar, kick drum, lead guitar, and percussion. The song "One More Chance" starts off sounding almost like a mono recording pinned to the center speaker.
"The Meaning of Life" kicks things off with a swirling synth rotating above and behind the listener, fading out as Marquart's vocals and acoustic guitar cut through from the center channel with striking clarity. A vocal delay in the left side surround channel then announces the arrival of the full band. For the chorus, Marquart's double-tracked vocals appear hard panned in the front channels while the lead stays in the center – it sounds like there's three perfectly placed copies of him harmonizing right in front of you.
If you've got a 7.1.4 system, expect to hear distinct instrumentation hard panned into the side and rear surround channels. "Who Will Win" divides the multiple guitar parts between the side and rear surround channels, with the acoustic and electric highlights weaving in-and-out of the sides while a repeating acoustic riff pops up from directly behind. The double-tracked vocals in "Seventeen" appear isolated in the side surrounds as well.
Though Clearmountain typically employs the four height speakers for delays and reverb, throughout X he does occasionally move discrete elements such as the panning synth in "Hungry Eyes" up there to fun effect. Needless to say, this is a release that audiophiles and immersive music fans won't want to miss.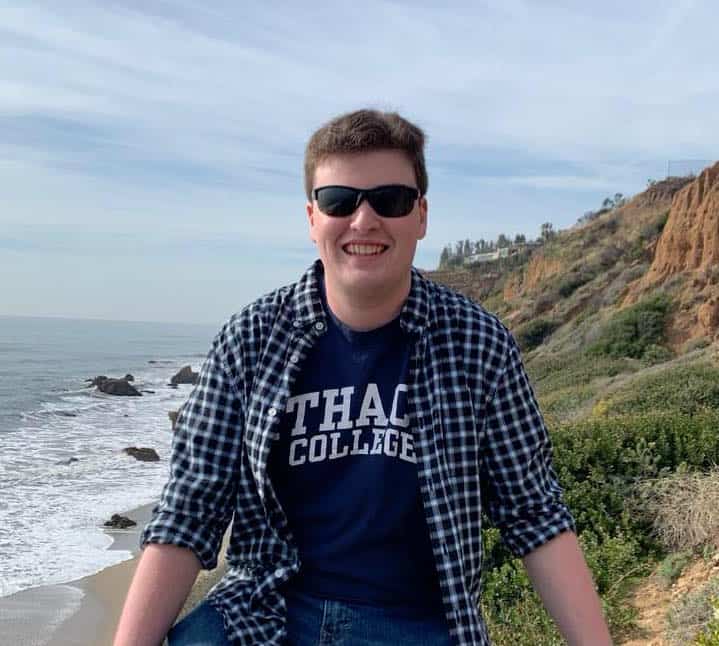 About the Author
Jonathan is an audio engineering enthusiast from New York with a passion for immersive audio, having amassed a formidable collection of multichannel optical discs and quadraphonic vinyl. He earned his undergraduate degree in Television-Radio from Ithaca College and is currently enrolled in a Master's Program in Audio Technology.