Though nearly every DVD or Blu-Ray concert video out there includes a 5.1 surround mix, immersive audio enthusiasts are often disappointed to find that these recordings make minimal use of the rear speakers. It's been my experience that most immersive concerts are mixed to approximate a "spectator" perspective, with the rears utilized primarily for "back-of-the-hall" ambience.
That being said, there are a select few live concert releases that instead opt for an "on-stage" perspective, with specific instruments and vocals isolated in the rear speakers. Neither approach is right or wrong per se, but I've always preferred a "listener in the center of the band" perspective when it comes to immersive mixing. The following titles are what I consider to be the top five immersive concerts of all time, and absolute must-have titles for immersive audio fans.
Artist: The Eagles
Title: Farewell 1 Tour: Live From Melbourne
Release Year: 2005
Format(s): DVD (DTS), HD-DVD, Blu-Ray (DTS-HD)
5.1 Mix By: Elliot Scheiner
Standout Track: "Sunset Grill"
The Eagles' second live release following their reformation in the mid-1990s, and first following the 2001 dismissal of guitarist Don Felder, again featured surround master Elliot Scheiner on engineering & mixing duties. Though Scheiner's mix of Hell Freezes Over (1994) is also a favorite of many immersive audio fans, I'd argue that Farewell 1 Tour is even better.
Scheiner elaborated on his approach to mixing live material in a recent interview with IAA:
"I want to feel like they're actually on stage and listening to all the guys placed all around them...The Eagles were up front, but there were other players, you know, and I had most of the side men in the rear speakers coming forward."
This tour featured a multitude of backing musicians, including a four-piece horn section and keyboardist, almost all of which have been placed behind the listener. In some ways, the 5.1 mix is even more extreme than Scheiner's 5.1 rendition of the Hotel California (1977) studio album. For instance, the lead keyboard riff in "New Kid In Town" is completely isolated in the rear speakers.
Scheiner has remixed a number of live releases in similarly spectacular fashion, with my personal favorites being Steely Dan's Two Against Nature Live (2000), John Fogerty's Premonition (2000), Loggins & Messina's Sittin' In Again: Live At The Santa Barbara Bowl (2005), and the Foo Fighters' Skin & Bones (2007).
Artist: The Pineapple Thief
Title: Where We Stood (Live At The Islington Assembly Hall)
Release Year: 2017
Format(s): Blu-Ray (DTS-HD)
5.1 Mix By: Bruce Soord
Standout Track: "No Man's Land"
I'd argue that The Pineapple Thief's Where We Stood (2017) release still represents one of the greatest values out there for immersive audio enthusiasts. It's basically the equivalent of a box set on a single disc: The Blu-Ray includes stereo & 5.1 mixes of the Your Wilderness (2016) studio LP, the 8 Years Later (2016) studio EP, and a February 2017 live performance at the Islington Assembly Hall in London.
Soord has taken the extra step of providing two distinct 5.1 experiences for the Islington Assembly Hall show. One offers a more traditional "spectator" perspective on the performance with just venue ambience in the rear speakers, while the alternate mix provides an "on-stage" view with some rhythm guitars and backing vocals emanating from behind the listener.
Purchase Where We Stood in the IAA Shop!
Artist: Steven Wilson
Title: Home Invasion: Live At The Royal Albert Hall
Release Year: 2018
Format(s): DVD (DTS), Blu-Ray (DTS-HD)
5.1 Mix By: Steven Wilson
Standout Track: "Song Of I"
Steven Wilson is probably the biggest name in immersive audio right now, having created dozens of 5.1 remixes for both his own music as well as that of other artists (XTC, Jethro Tull, Yes, King Crimson, Tears For Fear, Ultravox, etc).
2018's Home Invasion, which bookends the To The Bone (2017) world tour, is Wilson's fourth 5.1 live release, following 2011's Get All You Deserve and Porcupine Tree's Arriving Somewhere But Not Here (2005) and Anesthetize (2007).
The 5.1 mix wisely keeps the rhythm section and lead vocals upfront, with uncharastically minimal use of the center speaker. Wilson's and touring guitarist Alex Hutchings' guitars have been hard-panned to each side and pushed out into the room towards the rear speakers, whereas accessory elements like backing vocals and keyboards are almost entirely isolated in the rears. The amazing stage production (particularly in "Song Of I") and artistic editing style make Home Invasion an incredible audio-visual experience.
Artist: Pink Floyd
Title: The Delicate Sound Of Thunder (Live At The Nassau Coliseum)
Release Year: 1988 (original), 2019 (remix)
Format(s): Blu-Ray (DTS-HD)
5.1 Mix By: Andy Jackson
Standout Track: "Sorrow"
This entry is unique in that it's the only vintage title on the list, and it wasn't recorded with immersive audio in mind. As part of their massive Later Years reissue, the band enlisted original longtime producer/engineer Andy Jackson to remix the 1988 Nassau Coliseum live show in both 5.1 & stereo.
Jackson's 5.1 mix utilizes the rear speakers primarily for pre-recorded sound effects, like the cash registers in "Money" or clocks in "Time". Other elements, such as backing vocals in "Sorrow", seem to come primarily from behind as well. The 2019 Blu-Ray release also features an entirely new edit of the concert, sourced from a high-definition transfer of the original film reels.
Artist: Big Big Train
Title: Empire (Live At The Hackney Empire)
Release Year: 2020
Format(s): Blu-Ray (DTS-HD)
5.1 Mix By: Rob Aubrey
Standout Track: "Hedgerow"
Empire (2020) is progressive rock outfit Big Big Train's third 5.1 live release, following 2016's Stone & Steel and 2019's Reflectors Of Light.
The band's longtime engineer/collaborator Rob Aubrey has turned in an incredible 5.1 mix that places the listener right on stage with the band. The distribution of the musicians throughout the five speakers varies per song, but elements such as backing vocals, violin, mellotron, and keyboards consistently appear completely isolated in the rear speakers.
Nick D'Virgilio's drum kit fills up all the five channels, with the huge drum fills crashing all around the listener. David Longdon's echo-drenched voice during the breakdown of "Brave Captain'' emanates from directly behind the listener. The ending of "Hedgerow" is a true immersive showcase, with violinist Rachel Hall singing from the front left speaker as different harmonies emerge from all around.
Needless to say, immersive audio fans should not hesitate to add these five live releases to their collections.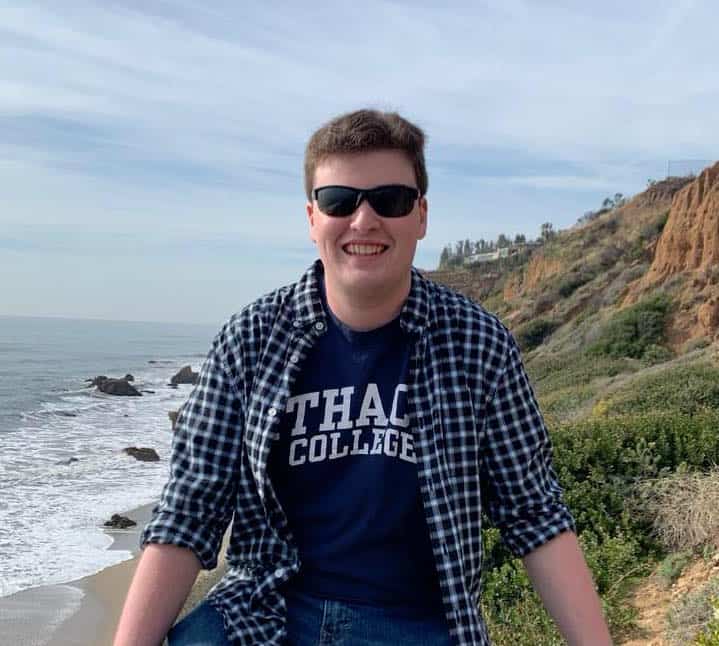 About the Author
Jonathan is an audio engineering enthusiast from New York with a passion for immersive audio, having amassed a formidable collection of multichannel optical discs and quadraphonic vinyl. He earned his undergraduate degree in Television-Radio from Ithaca College and is currently enrolled in a Master's Program in Audio Technology.