It's often-stated that the 'achilles heel' of 5.1 or immersive music is a general lack of portability. Who wants to lug five speakers and an amplifier around when you can simply put on headphones and stream music from a smartphone?
While perhaps not as convenient or easy-to-transport as a soundbar or smart speaker (for example, Amazon's Alexa, Apple's HomePod, etc), Creative's T6300 speaker set offers a full, uncompromised 5.1 experience at an incredibly low price.
Fortunately, setting-up the kit is far less involved than a true home theater installation. The five speakers connect into the back of the subwoofer using a standard RCA/composite plug, while the multichannel input on the sub is a bit more complex: The front speakers connect with standard mono composite cables, while the remaining two pairs (rear left & rear right, center & LFE) utilize 3.5 millimeter stereo mini-plugs. I can only assume this was done to save space on the back of the Creative's Sound Blaster X-Fi 5.1 USB soundcard, forcing users to purchase a series of inexpensive Y-adaptors.
The Sound Blaster supports up to six discrete channels of 96-khz/24-bit audio over USB. Of course, PC users are required to download a series of driver programs that come packaged with the unit.
The "Creative Entertainment Console" software suite that comes bundled with the unit offers users the ability to adjust the individual levels of each channel in addition to a global volume control, as well as a series of DSP's for synthesizing 5.1 from stereo-only material. There's also a built-in graphic equalizer and stripped-down mixer for recording into the soundcard.
In order to properly play back immersive music files (FLAC, WAV, MP4, MKV, etc) through the sound card and speaker, one must utilize a software media player. There are a variety of freeware options, such as VLC Media Player, Foobar2000, JRiver, Kodi, and others. VLC Media Player comes highly recommended as it's a true 'swiss army knife' of audio formats, being able to correctly handle FLAC, Dolby AC-3, DTS, MP4, MKV, M2TS, VIDEO_TS, and other obscure multi-channel variants.
While I wouldn't put it up against top-class audiophile floorstanding speakers, the sound quality coming out of these tiny PC speakers is surprisingly good. The subwoofer provides plenty of low-end and even offers bass management for vintage quadraphonic records with no dedicated LFE channel. It's definitely a big step up from other portable speakers that claim to offer pseudo-immersive playback, such as the Beats Pill+ or Amazon Alexa.
Overall, I wouldn't hesitate to recommend the Creative T6300 & Sound Blaster X-Fi 5.1 card to anyone seeking an inexpensive, portable 5.1 setup. It's a great way to take your digital surround music collection on the go, or even mix for 5.1 in a pinch.
Support IAA by purchasing the Creative T6300 Portable Speakers!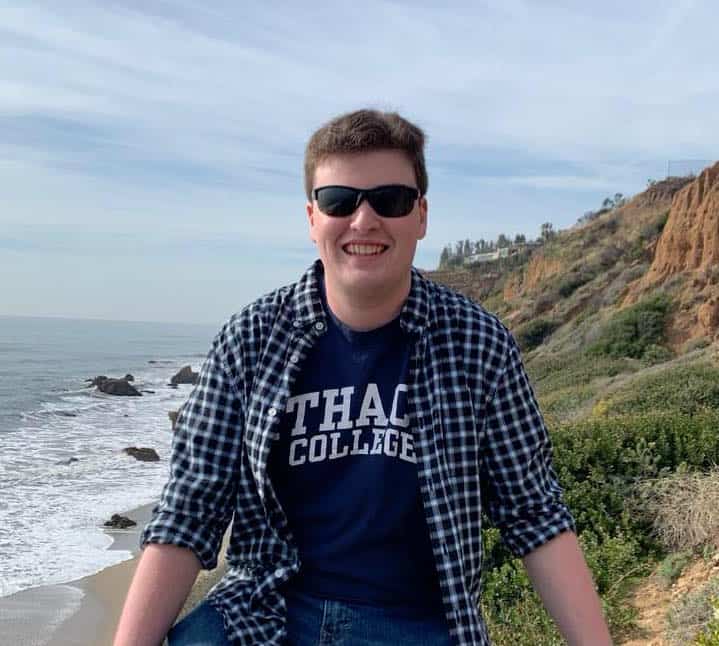 About the Author
Jonathan is an audio engineering enthusiast from New York with a passion for immersive audio, having amassed a formidable collection of multichannel optical discs and quadraphonic vinyl. He earned his undergraduate degree in Television-Radio from Ithaca College and is currently enrolled in a Master's Program in Audio Technology.