Among the highlights of my attendance to the first annual MixNYC Immersive Music Conference in New York City this past August was listening to Kali Audio's 7.1.4 Dolby Atmos setup in studio A.
The system featured seven of their IN-8 monitors at ear level and four IN-5's overhead a cage-like setup, with an Apple TV feeding a Yamaha AVR and a Focusrite Red 16Line multi-channel interface (with the matching RedNet R1 7.1.4 monitor controller!).
I probably could have stayed there for hours, listening to some of my favorite Atmos mixes from artists such as Porcupine Tree, Tom Petty, Elton John, Tears For Fears, The Grateful Dead and others. The sound was incredible, and the cost – while perhaps excessive by consumer standards – was significantly more attainable than the more commonly-seen $100,000 PMC Atmos setups seen in places like Universal's Nashville complex. Will Kennedy & Matt Wallace's Studio Delux Immersive in Sound City is powered by a similar 7.1.4 Kali setup.
In the weeks following the conference, Kali was kind enough to send me a set of their IN-5-C coincident monitors for evaluation purposes. Having always used a traditional consumer setup with an AVR and passive speakers, it was interesting to instead try running a multichannel system based around active monitors and a USB interface. It's nice being able to simply plug the monitors in without having to worry about polarity.
The IN-5-C's come packaged in a large cardboard box with extensive styrofoam padding inside. There aren't many accessories included, just the power cord and a removable wall mount. I suppose it would have been nice if they threw in a TRS-to-RCA or TRS-to-XLR cable for connection to a USB interface's line outputs, but these can be purchased relatively cheaply from places like Amazon or Guitar Center.
I did notice quite a bit of hum coming from the unbalanced RCA input, so I'd recommend using XLR or TRS unless your system absolutely dictates otherwise. The volume control was considerably less sensitive on the XLR setting.
In addition to the power cable socket, the back of the IN-5-C offers both balanced (XLR, TRS) and unbalanced (RCA) connections. There's also a small eight-pin switch that controls a number of EQ/DSP presets built into the monitors, such as a bass cut for against-the-wall placement.
Full disclosure: my current 7.1.4 Dolby Atmos system is not audiophile by any means, it's cobbled together used mismatched bookshelf speakers (PSB Alpha Mini's at ear-level and Paradigm Atom V3's for the heights) and room correction DSP for the the 7.1 bed running off a MiniDSP NanoAVR HDMI processor. I've always found the bass rather muddy, even after running a sine sweep with the MiniDSP UMIK-1 mic. Getting the subwoofer to effectively blend in with the other speakers had been a challenge as well, certain material tends to create unpleasant resonances in my current living space.
So I was surprised to find that the IN-5-C's sound pretty great right out-of-the-box, with no room EQ (aside from the eight-pin switch on the back set to one foot off the wall) or subwoofer reinforcement. The low-end response from the Kalis with no sub was better-balanced and more impressive than my PSB's with the sub augmentation.
The high-end of the Kalis seemed a bit more recessed than the PSBs and Paradigms, which is probably truer to the source. I'd assume that passive consumer speakers probably color the sound more than these powered studio monitors intended for mixing purposes.
Having received four matching IN-5-C's, it seemed only natural to set them up in a square formation around the sweet spot and listen to an old-school 1970's quadraphonic mix. As I discovered this past June, there are quite a few of these available to stream on Apple Music in the "Dolby Audio" format. One such example is the Blue Oyster Cult's Tyranny & Mutation (1973).
I then listened to the recently released 5.1 surround mix of Ultravox's Rage In Eden (1981) album, with the center channel information redirected to the front speakers at -3 dB. Steven Wilson did a fantastic job reimagining the classic album in surround and it sounds phenomenal on the Kalis, the low-end on the pulsating bass synth was appropriately powerful but not out-of-control.
Finally, I evaluated several Dolby Atmos selections using the Kalis at ear level and my Paradigm Atom V3s for the heights (4.0.4). Some may scoff at the idea of using mismatched active and passive monitors in conjunction with each other, but I have to say that the overall image was pretty cohesive. I find that most Atmos mixes use the floor channels (usually the fronts) for most of the low frequency content anyway, while the heights are used primarily for brighter sounds like percussion, background vocals, guitars, or keyboards.
"Addition Of Light Divided," the opening track on Tori Amos' Ocean To Ocean, has the backing vocals gradually swirling around the floor speakers to great effect. The motion sounded very smooth on IN-5-C's, with no dip in volume or loss of power in the side-walls.
For the price, it's really hard to argue with the IN-5-C's. If I were planning to invest in an Atmos-equipped studio space, they'd top my list of monitor options. Even for a home theater system, they're a great-sounding and affordable alternative to many higher-end passive brands like Bowers & Wilkins, Martin Logan, etc.
Support IAA by purchasing the IN-5-C!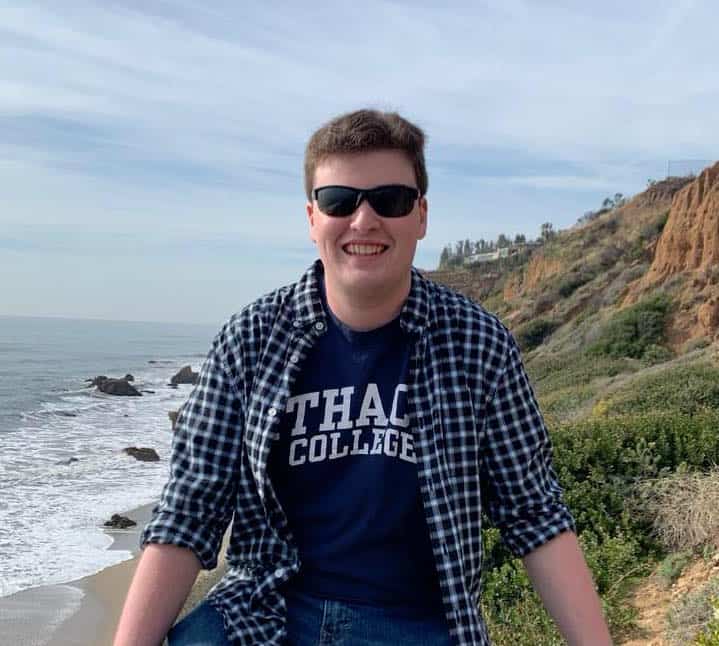 About the Author
Jonathan is an audio engineering enthusiast from New York with a passion for immersive audio, having amassed a formidable collection of multichannel optical discs and quadraphonic vinyl. He earned his undergraduate degree in Television-Radio from Ithaca College and is currently enrolled in a Master's Program in Audio Technology.