This past Saturday, I was fortunate enough to attend the first – and hopefully annual – MixNYC Immersive Music Event at the legendary BerkleeNYC/Power Station Studios in Manhattan. The event gathered some of the biggest names in immersive music production today, including mixing engineers Bob Clearmountain, George Massenburg, and Ronald Prent, as well as mastering engineers Darcy Proper and Michael Romanowski.
From the perspective of a student studying audio engineering and production, it was exciting enough alone to set foot in the same studios where Bryan Ferry recorded his 1985 classic Boys & Girls and Porcupine Tree recorded In Absentia in 2001 (to name just a few famous artists who've recorded at the Power Station since it opened in 1977).
Studio A featured a state-of-the-art 7.1.4 Dolby Atmos system courtesy of Kali Audio, with 11 of their 8-inch LP-8 studio monitors arranged in a cage-like setup. Powered by a Focusrite Red multichannel interface (with the matching 7.1.4 monitor controller!), I was able to listen to various Atmos selections via Apple Music coming off an Apple TV streaming box. I could have sat there for hours, listening to some of my favorite Atmos mixes from artists such as Porcupine Tree, Tom Petty, Tears For Fears, and others. The sound was incredible, and the cost – while perhaps excessive by consumer standards – was significantly more attainable at the studio level that the more common $100,000 PMC setups seen in places like Universal's Nashville complex.

Introduction: Welcoming Remarks
The event began at around 10:00 AM with an introduction from Mix magazine's Tom Kenny, who organized the event. He seemed quick to remark that immersive music would be here to stay this time – following the failed launches of quadraphonic sound in the early-1970s and 5.1 surround in the mid-2000s – given that Apple has completely thrown their weight behind Dolby Atmos and Spatial Audio. This reassurance would become a common theme across the various panels of the day.
Keynote Conversation: The Making of Immersive Alicia
The first panel I attended – featuring mix engineers George Massenburg and Ann Mincieli, plus mastering engineer Michael Romanowksi – centered around the development of Alicia Keys' Alicia (2020), which won the Grammy Award for Best Immersive Audio Album in 2021. The project began in 2016, before immersive streaming and any major labels' interest in Dolby Atmos for music had kicked off. As such, Mincieli and Massenburg detailed their early struggles with the Dolby Renderer application as well as figuring out how to best utilize the format to maintain yet also expand the artist's vision. To my surprise, Alicia Keys herself was heavily involved in the project from start-to-finish.
Massenburg is no stranger to immersive audio, having created 5.1 remixes for Randy Newman, Mary Chapin Carpenter, Lyle Lovett, and others during the SACD/DVD-A boom of the mid-2000s. He mentioned being inspired by Elliot Scheiner's work with 5.1 music in those early days, remarking something to the effect of "...[he] was really good at figuring out what worked in the rear speakers."
I was particularly encouraged by Romanowski's desire for higher-quality Atmos delivery, to the point where he mentioned being aware of websites like IAA that are offering Atmos downloads in Dolby TrueHD.

Stereo To Immersive Mixing Workflows
The second panel, entitled "Stereo To Immersive Mixing Workflows," was headlined by mixing engineer F. Reid Shippen. Shippen fielded a number of interesting questions from the audience – composed primarily of sound designers or audio engineers involved in post-production – about his Atmos setup and how he approaches mixing for the format.
Of particular interest to me were his remarks about tailoring the mix for headphones and speakers, as he wasn't afraid to detail the magnitude of the compromise required to make it work. He expressed frustration with Apple's proprietary Spatial Audio binaural algorithm, as it's currently difficult for engineers to monitor directly in the format.
Mix Studio Panel: Joe Bonamassa's Time Clocks in Stereo and Immersive
The third panel showcased blues guitarist Joe Bonamassa's Time Clocks album, featuring legendary mix engineer Bob Clearmountain, recording engineer Jason Staniulis, and producer Kevin Shirley joining via Zoom from Australia. Having mixed in 5.1 for over two decades now, Clearmountain was inspired to upgrade his studio for Dolby Atmos monitoring when tasked with remixing The Band's Cahoots (1971) album for a 50th anniversary reissue last year.
Clearmountain's Atmos setup is unique in that it still features a heavily-analog signal chain, with his SSL G-series mixing console modified so that all 12 channels of the finished Atmos mix can be routed through the built-in compressor.
Staniulis had only heard Clearmountain's Atmos mix as a binaural render through headphones prior to attending the panel, and was in awe of the guitar solo swirling around the room at the end of the song "Curtain Call."
Clearmountain fielded some interesting questions from the audience regarding his immersive mix approach, particularly his heavy use of the center speaker. He mentioned that isolating the lead vocal in the center speaker creates the impression of being in the room with the singer, and the notion of mixing 'discretely' – or largely isolating different instruments in specific speakers – creates a soundstage that remains in place even if you're sitting off-center.
I had the chance to speak with him briefly afterward, asking if he knew of plans to continue The Band's 50th anniversary reissue series with titles such as Moondog Matinee (1973). He didn't know for sure, but mentioned it's a likely possibility. He also mentioned trying to get Virgin interested in commissioning a Dolby Atmos remix of Roxy Music's Avalon (1982), which he'd previously remixed in 5.1 for SACD back in 2003.
Mix Studio Panel: Mixing, Mastering, and Distributing Immersive Music
Following an extended lunch break, the fourth panel focused on immersive music delivery and mastering, with the husband-and-wife duo of mixing engineer Ronald Prent and mastering engineer Darcy Proper headlining. Prent and Proper are based out of Valhalla Studios in upstate New York, a state-of-the-art facility equipped for mixing in Dolby Atmos, Auro-3D, Sony 360 Reality Audio, and multitude of other immersive formats.
In order to simplify asset delivery, Prent mentioned that his process involves creating a single discrete 13.1 (or 9.1.6) PCM mix and then later translating that into Dolby Atmos or Sony 360 Reality Audio.
Proper was quick to note that moving the raw 13.1 mix between the formats is not as simple as a file conversion to WAV or MP3, it takes some finesse to adapt the mix to the unique qualities of each immersive format.
During the Q&A portion, one audience member told an anecdote in which he sat in on an Atmos mixing session and enjoyed what he heard through a multichannel speaker system. However, he was dissatisfied with the binaural render on headphones – so he asked why they can't simply deliver two unique immersive mixes for headphones and speakers? The answer, unfortunately, came down to budget.
Atmos Mixing & Mastering: Maintain the Artist's Vision Without Compromise
The final panel again focused on the Atmos mixing process and asset delivery, with mastering engineer Aleks Urbaniak and mixing engineer Joe Grasso as headliners. Grasso operates out of Republic Studios in Encino, California, and is responsible for Atmos mixes of Shawn Mendes, The Weeknd, and other notable artists. Urbaniak also mentioned receiving Atmos mixes from studios all around the world, including Europe and Asia.

Conclusion
There were a number of other panels I was unable to attend due to time constraints, such as "The Challenges of Spatial Audio in Different Genres" with mixing engineer Joseph J. Chudyk and Neumann's equipment demonstration in Studio G.
Ultimately, the high attendance and presence of top industry officials at this event can only suggest that immersive music is indeed here to stay for the foreseeable future!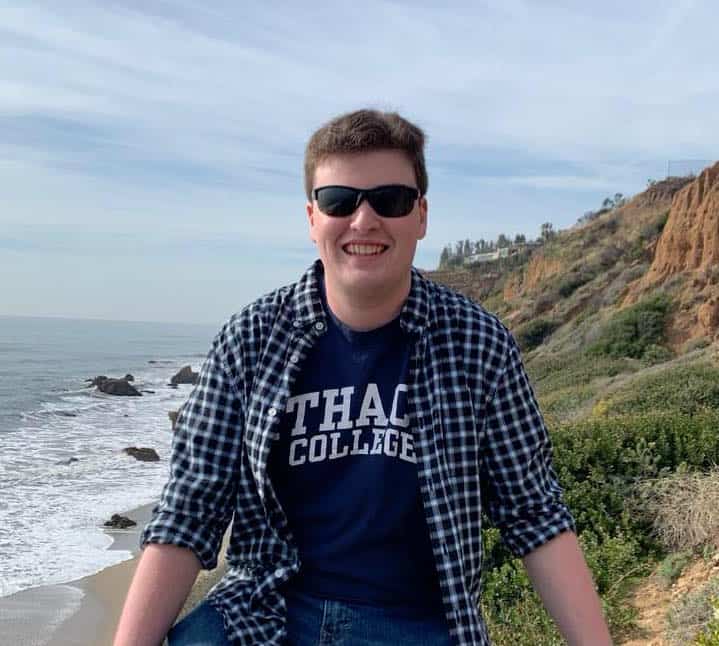 About the Author
Jonathan is an audio engineering enthusiast from New York with a passion for immersive audio, having amassed a formidable collection of multichannel optical discs and quadraphonic vinyl. He earned his undergraduate degree in Television-Radio from Ithaca College and is currently enrolled in a Master's Program in Audio Technology.