When Mick Fleetwood put out a request for musicians to join him in celebrating the music of Peter Green and the early years of Fleetwood Mac, his peers signed up quickly and enthusiastically.
The resulting concert at The London Palladium on February 25, 2020, celebrates Green's music and the birth of Fleetwood Mac. Green formed the band in 1967, with the original lineup including Fleetwood on drums, John McVie on bass, and Jeremy Spencer on guitar. This original line-up released their powerful and influential self-titled debut album in 1968. Green ultimately left the band he formed in 1969, following the release of their third studio album Then Play On, paving the way for a new iteration headlined by Lindsey Buckinham and Stevie Nicks in the mid-1970s. Though Green was alive at the time of the performance, he ultimately passed away just a few months later. The concert was originally intended as a celebration, but the resulting live album and film became something of a tribute as well.
On stage, Fleetwood is joined by a virtual who's who of rock & roll royalty: Pete Townshend (The Who), Steven Tyler (Aerosmith), Billy Gibbons (ZZ Top), David Gilmour (Pink Floyd), Noel Gallagher (Oasis), Neil Finn (Crowded House), Kirk Hammet (Metallica), John Mayall, and Christine McVie. He also formed a tight, brilliant backing band which included Fleetwood on drums, Rick Vito (guitar), Andy Fairweather-Low (guitar, keyboards), Johnny Lang (guitar), Dave Bronze (bass), Ricky Peterson (keyboards) and Zak Starkey (drums).
Watching and listening to this concert film, one cannot help but wish they had been there in person. It's an incredible performance with more than a few surprises. Johnny Lang proves that he can play with the best of them, and his vocals on "Homework" and "Sandy Mary" are astounding. Equally, Rick Vito pours out his heart singing "Rollin' Man" and "Black Magic Woman." With this band, these classic songs take on new life.
The guests add quite a bit too. John Mayall, who gave Green and Fleetwood their break, still sounds fantastic at the age of 86. The most recent addition to Fleetwood Mac, Neil Finn, does a lovely rendition of the emotional "Man Of The World," while Pete Townshend handles "Station Man," a Fleetwood Mac song recorded following Green's departure from the band.
Billy Gibbons and Steven Tyler take on the hit "Oh Well Part One," but David Gilmour steals a little of their thunder when he comes on to perform "Oh Well Part Two." He later returns to play slide on the exquisite "Albatross." That being said, Jeremy Spencer's performance with Bill Wyman is the clear highlight of the show. He turns in an incredible and gut-wrenching rendition "The Sky Is Crying," demonstrating that he can still play and sing. He continues on to "I Can't Hold Out" which nearly brings the house down.
The biggest surprise is the addition of Noel Gallagher. Oasis have never been known as a blues band, yet he provides convincing acoustic versions of "The Lake Keeps On Turning" and "Like Crying." He also provides back-up for Vito, who takes center stage with the gentle yet powerful "No Place To Go."
In terms of packaging, the deluxe mediabook edition and CD/Blu-Ray set are things of beauty. Beautiful photographs accompany a well-written and very informative essay by renowned Fleetwood Mac biographer Anthony Bozza.
A great deal of credit must go to producer Glyn Johns for the excellent sound quality of this live recording. Live albums are tricky and need to be handled carefully: some have been so overproduced and processed that they almost sound like studio recordings, whereas others exhibit poor sound equivalent to a bootleg audience recording. Here, Fleetwood lets Johns do what he does best. Ryan Ulyate's 5.1 and Dolby Atmos immersive mixes use all the speakers in a subtle and effective manner, placing the listener in the middle of the concert.
Mick Fleetwood & Friends Celebrate The Music of Peter Green and The Early Years of Fleetwood Mac is a very important release. It reminds us of the genius of Peter Green, as well as the absolute beauty and importance of early Fleetwood Mac music. The album is a must-listen for anyone who loves mid-1960s British blues and rock.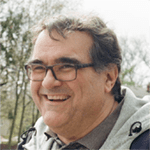 About the Author
Aaron Badgley developed a love of music at a very young age, growing up in a house with the radio or records being played all the time. He went on to a career in radio, producing many shows, as well as being the sound man for numerous concerts in the 1980s. He also had a syndicated radio show, Beatles Universe, which played throughout North America for five years. He has written for numerous publications and continues to enjoy music whenever he can.