Fugazi (1984) is longtime British progressive-rock outfit Marillion's second full album, and the second of a four album run that featured original songwriter/lyricist Fish (real name Derek William Dick) on lead vocals. Fish would ultimately leave the band in 1988 to embark on a solo career, while Marillion have continued on since with Steve Hogarth as their new frontman.
While Fugazi did spawn two U.K. top 30 singles in the form of "Assassing" and "Punch and Judy," the album as a whole isn't quite as revered as those which preceded (1983's Script For A Jester's Tear) and followed (1985's Misplaced Childhood) it.
The liner notes included with the set are a must-read for fans, as they include rather telling anecdotes about the making of the album from all four band members and original producer Nick Tauber. It would appear that the band's relentless touring schedule and pursuit of studio perfectionism hindered both the recording and mixing processes, forcing engineer Simon Hanhart to mix the majority of the album with minimal oversight. It seems that all parties, including the band's label, EMI, were never entirely satisfied with the final result. Nearly forty years later, they've reconvened to supervise the remixing of the album in both stereo & 5.1 surround.
If you're looking for an engaging surround sound experience, this might be the best of all the Marillion 5.1 remixes thus far. Whereas engineering team Andy Bradfield and Avril Mackintosh took a more conservative approach on remixing Script For A Jester's Tear in 5.1 - the core band is restricted to the front channels, with just some ambience and subtle overdubbed elements emanating from behind - this time they've gone for a full-on 'listener-in-the-center-of-the-band' perspective, with loud, isolated instruments frequently bursting from the rear channels. Their 5.1 remix of Clutching At Straws (1987) lies somewhere between those extremes.
"Assassing" opens with the middle-eastern percussive sounds clattering from behind, indicating that you're in for a treat. Steve Rothery's guitar, Mark Kelly's keyboards, and even Fish's vocals get their turn in the rear speakers.
For instance, the layered backing vocals in "Incubus" are completely isolated in the rear speakers, as are the "punch, punch, punch" vocal refrains in "Punch and Judy." All kinds of obscured details are brought to the fore, such as what sounds like a telegraph machine in the rear speakers during "Punch and Judy" and a low synthesizer part doubling the melody in "Incubus."
However, when it comes to remixing classic works in an immersive format, I think most fans would agree that clever use of the extra channels is only part of the equation. Other factors like instrument balance, tonality, and dynamics are of equal importance. This is where this release somewhat falters for me.
My biggest gripe with the Fugazi stereo & 5.1 remixes would have to be the reduced dynamic range. The opening passage of "Assassing" no longer builds to a thunderous crescendo, and the emotive guitar solos in "Jigsaw" and "Incubus" are robbed of their dramatic impact. Some of the louder passages, such as the choruses to "Assassing" or final section of "Fugazi," just sound downright 'cramped' and fatiguing at high volume. On the plus side, the harsh high-end of the original stereo mix has been tempered and Pete Trewavas' bass guitar lines can be heard much more clearly than before.
The alterations made to the album, presumably at the band's request, come off as a mixed bag as well. It's definitely interesting to hear some previously-buried instrumentation and what sound like alternate vocals at times, but reducing Fish's vocal entrance ("shock!") in "Assassing" to near-inaudibility sounds more like an unintentional mixing error than an artistic choice to me, as does removing the critical moment of silence that separates the atmospheric piano-led opening section of "Fugazi" from the electric guitar-led passage that follows.
Replacing the original fade-out to "Fugazi" with a cold ending has also generated some controversy among longtime fans, but it didn't bother me as much as the aforementioned examples of revisionism.
Overall, despite my disappointment with certain aspects of the remix, I would definitely recommend this new deluxe edition to both Marillion fans and surround aficionados. The 5.1 mix utilizes the rear speakers brilliantly and improves on the tonality of the original stereo mix, but suffers from a lack of dynamic contrast: the quiet parts are now much louder, and the loud parts sound as if there's no room for the music to 'breathe' (for lack of better term). For me, Steven Wilson's 2017 remix of Misplaced Childhood is still the best entry in this reissue series so far.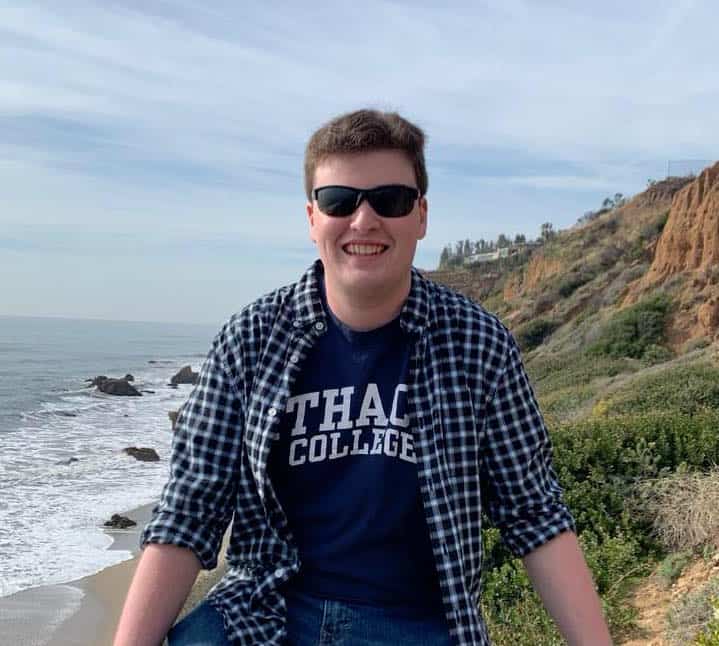 About the Author
Jonathan is an audio engineering enthusiast from New York with a passion for immersive audio, having amassed a formidable collection of multichannel optical discs and quadraphonic vinyl. He earned his undergraduate degree in Television-Radio from Ithaca College and is currently enrolled in a Master's Program in Audio Technology.