It's difficult to think of an ensemble more perfectly-suited to immersive reproduction than the famed 20-piece 'electric orchestra' that appears on Frank Zappa's 1972 albums Waka/Jawaka and The Grand Wazoo. Zappa's vision combining elements of jazz funk/fusion, big band orchestration, and progressive rock was simply too big for stereo and perhaps even the four-channel quadraphonic formats of that era to contain.
Even more remarkable is the fact that Zappa was confined to a wheelchair during the making of both albums, following an attack by a crazed fan during a December 1971 live performance in London with the Mothers of Invention.
Though the four CDs provide a wealth of previously unheard outtakes and session recordings from this period, the centerpiece of this reissue is arguably the Blu-Ray disc containing 96-khz/24-bit remasters of the original 1972 stereo mixes as well as new 5.1 surround & Dolby Atmos remixes by Karma Auger and Erich Gobels.
Though it's well known that Zappa was a huge proponent of multi-channel or surround music, a relatively sparse selection from his vast music catalog has been made available in an immersive format.
Quadraphonic LP & tape editions of Overnite Sensation (1973) and Apostrophe (1974) appeared in the mid-1970s – hopefully these will be reissued on Blu-Ray disc sometime in the near-future – and 5.1 DVD-Audio releases entitled Halloween (a series of previously-unreleased live shows in New York City from 1978) and Quaudiophiliac (a compilation of experimental quadraphonic mixes from the mid-70s, including an alternate take of "Waka/Jawaka") followed in the early-2000s.
(Rare quadraphonic 8-track tape editions of 1973's Overnite Sensation and 1974's Apostrophe)
(The 5.1 DVD-Audio releases of Halloween and Quaudiophiliac)

Both surround mixes fully utilize the entire immersive environment, with the listener bombarded with instrumentation from all angles including directly beside, behind, and even above. I suspect these may become demonstration-quality recordings for many home theater owners.
Alex Dmochowski's (credited as 'Erroneous' on the album sleeve) bass guitar appears almost exclusively in the center speaker, allowing the listener to pick out each note through the dense instrumentation. This is one case where a large center speaker, or bass management, is definitely recommended.
Aynsley Dunbar's drum kit fills up the entire listening space, suspended between the front & rear channels in the 5.1 mixes and present to some degree in all speakers in Atmos. There are even some passages with what sounds like individual components of the drum kit (toms, cymbals, etc) spread out into different speakers. It's clear that Zappa pushed the 16-track recording format as far as it could go during the making of this album.
Individual brass, guitar, and keyboard highlights appear partially or entirely isolated in various quadrants of the soundstage, including the four height speakers One particularly entertaining moment in Waka/Jawaka's title track features Sal Marquez's trumpet solo traveling from corner-to-corner '70s quad style, just as Zappa had originally envisioned for a quadraphonic version (according to Zappa trust 'vaultmeister' Joe Travers).
In the age of Super Deluxe Editions, where listeners are often required to fork over more than three figures to hear a single album in 5.1 or Atmos, around $60 for two full albums and a plethora of interesting bonus material on the four included CDs represents an incredible value. Not to mention that the Atmos mixes could just as easily have been kept exclusive to the streaming services, as has often been the case lately.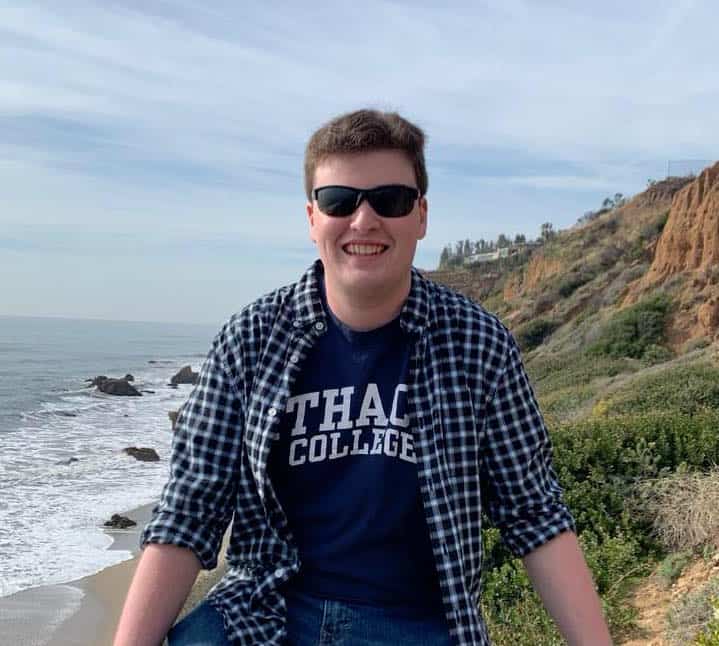 About the Author
Jonathan is an audio engineering enthusiast from New York with a passion for immersive audio, having amassed a formidable collection of multichannel optical discs and quadraphonic vinyl. He earned his undergraduate degree in Television-Radio from Ithaca College and is currently enrolled in a Master's Program in Audio Technology.