British reissue label Esoteric Recordings has quickly emerged as a major player in the current immersive audio landscape, having released numerous deluxe packages complete with 5.1 remixes from the likes of Hawkwind, Anthony Phillips, Chris Squire, Al Stewart, and others.
Drastic Plastic (1978) is the latest album by underrated progressive rock outfit Be-Bop Deluxe to be reissued by Esoteric in a deluxe multi-disc set, which contains a DVD with new stereo & 5.1 surround remixes by renowned engineer Stephen W. Tayler.
Drastic Plastic is a bit of a departure from the band's previous works, showcasing a synthesizer-laden new wave sound in contrast to the more guitar-oriented glam-rock style of Axe Victim (1974) and Futurama (1975). It would ultimately prove to be their final studio album, as frontman Bill Nelson opted to dissolve Be-Bop Deluxe and form Red Noise in 1979.
I approached the new 5.1 remix with some element of trepidation, but the opening track, "Electrical Language," quickly dispelled any doubts I may have had about Stephen W. Tayler's approach to immersive mixing. As the drums gradually fade in upfront and Bill Nelson's multi-tracked vocals seemingly emanate from all around, newly-revealed synthesizer parts continuously swirl around the listener.
The 5.1 mix is excellent, with the rear speakers consistently utilized to carry supportive elements such as keyboards, backing vocals, acoustic guitars, and accessory percussion. The front channels primarily feature the rhythm section and main guitar parts, while Nelson's lead vocals appear evenly dispersed between the center and front speakers.
In addition to the main album, Tayler has also remixed an assortment of B-sides and singles in stereo & 5.1 surround. "Japan" is another surround highlight, with the layered backing vocals cascading across the rear speakers.
My only critique of the 5.1 remix is that it's a somewhat fatiguing listen at high volume. The cymbal crashes at the end of "Love In Flames" come off as rather bright and harsh, forcing me to lower the volume several notches. I'm not sure if the brightness is a result of the mixing or mastering stages, but it does slightly spoil what is otherwise an excellent immersive listening experience.
The DVD also contains a high-resolution transfer of original producer John Leckie's stereo mix, remastered by Ben Wiseman. The remixes aren't a radical departure from the original production, but, to my ears, Tayler has improved the drum sound and brought out some previously-buried synthesizer flourishes throughout the album.
Overall, I wouldn't hesitate to recommend the Deluxe 4CD/2DVD edition of Drastic Plastic to any immersive audio fan. I suspect that the 5.1 remix will be revelatory for longtime fans of the album. Needless to say, I'm incredibly excited for any future immersive audio projects helmed by Stephen W. Tayler.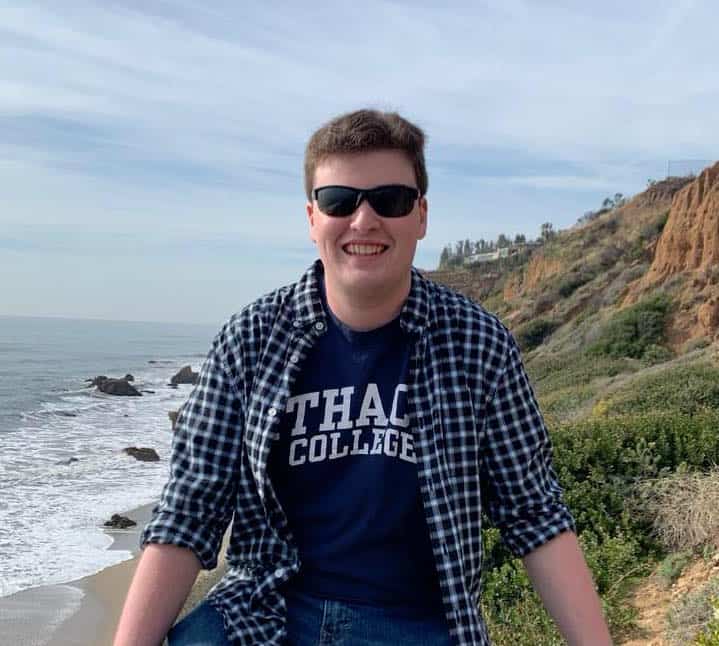 About the Author
Jonathan is an audio engineering enthusiast from New York with a passion for immersive audio, having amassed a formidable collection of multichannel optical discs and quadraphonic vinyl. He earned his undergraduate degree in Television-Radio from Ithaca College and is currently enrolled in a Master's Program in Audio Technology.