Nearly one year ago, Apple shocked the immersive audio community by making dozens of new Dolby Atmos remixes available via their streaming platform. In yet another unusual development, they also appear to have quietly reissued dozens of quadraphonic mixes from the mid-1970s and 5.1 surround mixes from the early-2000s in another format called "Dolby Audio" on Apple Music.
Whereas "Dolby Atmos" refers to object-based surround sound with height channels, "Dolby Audio" indicates a traditional channel-based approach of either 5.1 surround or quadraphonic.
Though many quadraphonic mixes have been reissued on modern optical formats like Super Audio CD or Blu-Ray by reissue labels like Dutton-Vocalion in the UK or Rhino in the US, there are still hundreds that can only be heard on vinyl or tape via vintage equipment.
For longtime fans and collectors of surround sound music, this represents an amazing opportunity to hear these long-lost and/or out-of-print surround titles. If you're subscribed to Apple Music and enjoying the spatial audio offerings, be sure to check out the five titles listed below.

Blue Oyster Cult - Tyranny & Mutation
Tyranny & Mutation, Blue Oyster Cult's second studio album, was originally issued on quadraphonic LP & 8-track tape by Columbia Records in 1973. Though one song ("7 Screaming Diz-Busters") appeared on Audio Fidelity's The Collection: An Adventure In Sound Multichannel SACD sampler from 2016, they instead chose to reissue the follow-up album, Secret Treaties (1974), on SACD with stereo & quadraphonic layer that same year.
The quadraphonic mix blasts the album wide open, with the rhythm section and lead vocal nailed down upfront while the rears showcase rhythm guitars, synthesizers, backing vocals, and percussion. If you're a classic rock fan interested in surround sound, you won't want to miss this.

Keb' Mo' - Just Like You
Blue guitarist Kevin "Keb' Mo'' Moreland's 1996 grammy award-winning Just Like You was remixed in 5.1 surround and issued on single-layer mulitchannel SACD in 2002, as part of Sony's short-lived foray into that audiophile format. The long out-of-print SACD remains in-demand today, routinely selling for upwards of $100 USD on the used market.
The 5.1 surround mix drops the listener right in the middle of the performance, with supportive elements like the harmonica and background vocals mostly isolated in the rear speakers.

MFSB - Love Is The Message
Philadelphia International Records enjoyed immense success in the mid-to-late 1970s, due to the popularity of artists such as The O'Jays, Harold Melvin & The Blue Notes, and Billy Paul. Since CBS records acted as their distribution partner, quite a few of these albums were remixed and reissued in quadraphonic.
Though Dutton-Vocalion managed to reissue MFSB's other quadraphonic release, Philadelphia Freedom (1975), on Super Audio CD several years ago, fans continued to clamor for Love Is The Message (1974) as it contains a fantastic surround sound remix of "TSOP," the Soul Train theme song.
The quadraphonic 8-track tape of this album cost me around $40 USD and doesn't sound nearly as good as the new Dolby Audio transfer. The quadraphonic mix is an incredibly immersive experience, with individual horns, strings, vocals, and percussion each appearing in different quadrants of the room.

Labelle - Phoenix
Best known for their hit single "Lady Marmalade," female R&B soul/trio Labelle's Nightbirds (1974) and Phoenix (1975) albums for Epic Records were also issued in quadraphonic versions. Though the quadraphonic mix of Nightbirds was issued on Super Audio CD by Audio Fidelity in 2015, Phoenix never received a digital release until now.
The opening track, "Phoenix (The Amazing Flight Of A Lone Star)," is a surround sound tour-de-force. The three vocalists are distributed in different locations throughout the listening space, with Patti Labelle in front center and the other two singers hard-panned in the back corners. Drums typically appear isolated in the rear speakers as well, indicating these quadraphonic albums were mixed on full-range matched speaker sets.

Poco - Crazy Eyes
Essentially CBS' answer to The Eagles (ironically, lead singer/songwriter Timothy B. Schmit actually went on to join The Eagles in 1976), country-rock band Poco went to release quadraphonic LP/tape variants of four of their albums: 1971's Deliverin', 1973's Crazy Eyes, 1974's Seven, and 1974's Cantamos.
Immersive fans may recall that the quadraphonic versions of Seven and Cantamos were previously issued on Super Audio CD by UK-based reissue label Dutton-Vocalion. An even greater obscurity is the 1997 DTS-encoded CD release of Crazy Eyes, which uses a digital transfer of the quadraphonic mix adapted to 5.1 surround. Over two decades later, the unaltered quadraphonic version is now available to stream on Apple Music.
Bear in mind that this is only a small selection of the Dolby Audio catalog on Apple Music, there are dozens more previously out-of-print quadraphonic and 5.1 surround albums available to stream from noteworthy acts such as The Isley Brothers, The Indigo Girls, The Guess Who, Pink Floyd, and even Elvis Presley. In conclusion, It's never been a better time to be an immersive music fan!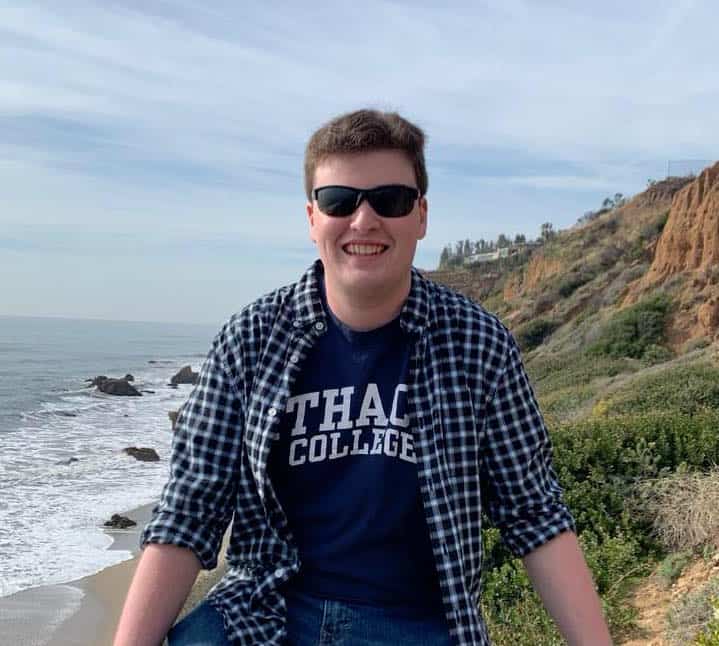 About the Author
Jonathan is an audio engineering enthusiast from New York with a passion for immersive audio, having amassed a formidable collection of multichannel optical discs and quadraphonic vinyl. He earned his undergraduate degree in Television-Radio from Ithaca College and is currently enrolled in a Master's Program in Audio Technology.