Alan Williams is a New England-based musician, currently performing both solo and with the folk-rock trio Birdsong At Morning. He's also an educator, currently serving as chairman of the Department of Music and coordinator of the music business program at UMass Lowell.
He's also become a popular figure in the world of immersive audio, having created 5.1 surround sound mixes of Birdsong At Morning's last two studio albums as well as his 2020 solo album Evidence Unearthed.
Williams has just announced a new solo record, titled Currents, set to release on August 19.
In the album's press release, he states:
To celebrate the upcoming release of Currents, I thought it'd be interesting to take a look back at Williams' prior three 5.1 surround releases, all of which are still available to purchase digitally through IAA's shop as well as in physical CD/Blu-Ray configuration through Blue Gentian Records.

Birdsong At Morning - A Slight Departure (2015)
A Slight Departure (2015) is Birdsong At Morning's second studio album, and the first to be issued in 5.1 surround. It ventures beyond the intimate, quietly-contemplative nature of Annals of My Glasshouse, delivering an album with a broader sonic palette and a notable increase in energy. Standout songs include "Never To Part," "Dimestore Dreamers," the haunting "Midnight Vespers." and the short instrumental "Kipahulu Sunrise."
I found Williams' approach to 5.1 surround to be slightly unorthodox, but effective nonetheless. Here's what he had to say about it when asked:
Birdsong At Morning - Signs and Wonders (2018)
Signs & Wonders (2018), Birdsong At Morning's third studio album and second to receive a 5.1 surround mix, marks a strong continuation from A Slight Departure. Standout songs include the harder-rocking "Waterfall" and "Study In Blue," as well as a haunting cover of Supertramp's classic "The Logical Song."
Back in August 2021, we had the opportunity to ask Alan about Birdsong's reimagined take on "The Logical Song:"
Alan Williams - Evidence Unearthed (2020)
Evidence Unearthed (2020) was an effort 25 years in-the-making. Originally titled Evidence, the album was recorded in 1994 and intended for a Spring 1995 release. Shortly after sending out promotional copies and receiving positive reviews in the Boston press, Williams lost faith in the project and canceled the album's release.
Over two decades later, Williams opted to remix the lost album in stereo & 5.1 with newly-recorded vocals and string arrangements. The 5.1 mix is excellent, with plenty of isolated elements in the rear speakers and "you-are-there" ambience that sounds as if the drums are being played live in your listening room. In addition to the excellent immersive mixing, I found the album's country-rock/folk sound to be quite accessible and easy to listen to. The Jackson Browne-esque opening track, "Tell All The World," acts as an easy entry point for new listeners.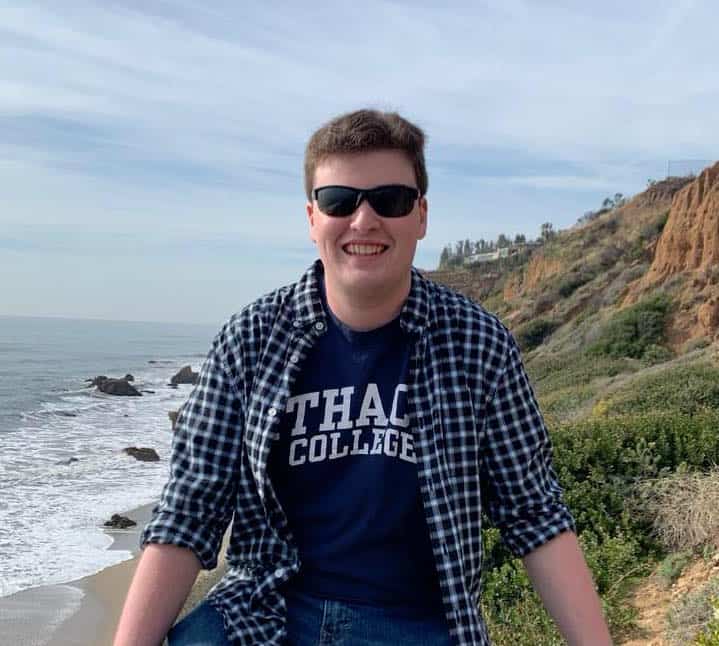 About the Author
Jonathan is an audio engineering enthusiast from New York with a passion for immersive audio, having amassed a formidable collection of multichannel optical discs and quadraphonic vinyl. He earned his undergraduate degree in Television-Radio from Ithaca College and is currently enrolled in a Master's Program in Audio Technology.