Having discovered Steven Wilson's music around the time of To The Bone (2017) and then quickly absorbing everything from Stupid Dream (1999) up that point, I never would have guessed that Porcupine Tree–Wilson's primary musical outlet prior to going solo, featuring Gavin Harrison (King Crimson, The Pineapple Thief) on drums and Richard Barbieri (Japan) on keyboards–would reunite for a new album and tour.
The band had been inactive since concluding their world tour for The Incident (2009) in 2010, and Wilson's public comments in the ensuing few years seemed to indicate a permanent hiatus–until early 2021, that is, when he commented that the band may reform when fans least expect it.
True to his word, Closure/Continuation was announced in October 2021 with minimal advance publicity. How could they possibly have written and recorded an entire album of new material without anyone knowing?
In recent interviews, as well as his memoir A Limited Edition Of One (2022), Wilson revealed that the band had been developing new material in the studio as early as 2012. Shortly before the global lockdown in early 2020, they felt they'd compiled enough songs for a new album that could potentially rival their most accomplished works. The title refers to the band's uncertainty of whether it represents their final act (closure) or the start of a new phase (continuation). Only time will tell which path they ultimately choose.

Closure/Continuation was ultimately released on June 24, 2022, under a new label (Sony's 'Music For Nations' imprint). The 3CD/Blu-Ray edition includes Wilson's trademark 5.1 surround & Dolby Atmos immersive mixes, though the Atmos mix can also be streamed via Apple Music.
Both the 5.1 & Dolby Atmos mixes are up to Wilson's usual extremely-high standard, with the additional speakers used for distinct instrumentation rather than merely delays and reverberation. The Dolby Atmos mix is an incredible listening experience, with the various guitar, synth, vocal, and percussion layers occupying all angles of a three-dimensional dome of sound.
It's Barbieri's contributions that are most enhanced by the surround effect, with his intricate soundscapes frequently heard swirling above and behind the listening position. Any of the seven songs could serve as an effective demonstration of the technology, but I'd single out "Walk The Plank" as the current ultimate example of what Atmos can bring to music.
I think most fans would agree that "Harridan" is the perfect opening statement for this revived iteration of Porcupine Tree, kicking off with a bassline (played by Wilson rather than original Porcupine Tree bassist Colin Edwin, who did not return for this project) equally reminiscent of both ".3" from In Absentia (2002) and "Luminol" from Wilson's own The Raven That Refused To Sing (2013). The track continues to build with some of Harrison's most complex and inventive drumming to date, as well as Barbieri's trademark eerie synth work.
Following a manic synth swirl in the height speakers, the layered guitar riffs at 3:15 sound absolutely massive spread from front-to-rear in the 5.1 & Atmos mixes. Wilson's telephone-EQ'd lead vocal remains locked to the center speaker, with harmonies coming from behind. It's amazing how quickly the nearly eight-minute track flies by.
"Of The New Day'' begins simply enough with a lone electric guitar in the front left speaker and Wilson's center-isolated vocal. Barbieri's dream-like synth soundscapes soon appear overhead and Harrison's drums fill up the entire room, with the tom fills positioned out towards the rear speakers. During the second verse, acoustic guitars enter solely from the side surround speakers and vocal harmonies appear in the rears as well as overhead. The contrast between mellow, melodic verses and heavier riffing recalls "Mellotron Scratch" from Deadwing (2005).

"Rats Return" evokes "Wedding Nails" from In Absentia with its quick bursts of guitar in conjunction with Harrison's unpredictable stop-and-start drum pattern. "Herd Culling," the only track jointly credited to all three band members, features a massive chorus with a wall of distorted guitars similar to "Strip The Soul."
If those first few songs function as "closure" on what came before, then the remainder must represent the "continuation" or evolution: a tantalizing glimpse of what direction the trio could take should they decide to release more original material.
If anything, these last few songs seem to hearken back towards 1970s-era progressive rock influences like Pink Floyd and Rush rather than the band's own mid-to-late '00s output.
The Floyd-esque "Dignity" strikes a lighter, more melodic tone than the usual Porcupine Tree fare, despite Wilson's lyric musings on homelessness and poverty. The ending is quite something to behold in Atmos, with Barbieri's synth swirling around the top speakers.
"Walk The Plank" may be my favorite song on the album, as Richard Barbieri's synth soundscapes become the focal point of the piece rather than a supportive element. Comparisons can be drawn to Barbieri's work with Japan as well as "Index" from Wilson's own Grace For Drowning (2011). I'm particularly excited to see how this track will sound when performed live.

"Chimera's Wreck" could have fit in nicely on Wilson's The Raven That Refused To Sing (2013), with its dark lyrics (the chorus goes "I'm afraid to be happy and I couldn't care less if I was to die") and acoustic guitar patterns reminiscent of Genesis' "The Musical Box." The second half of the song completely shifts gears, with an epic wah-wah guitar solo and bass work reminiscent of Yes' Chris Squire or Rush's Geddy Lee.
The 3CD/Blu-Ray deluxe set is a nicely put-together package, but I'm a little disappointed that the surround sound mixes aren't also available on a more economical CD/Blu-Ray or single Blu-Ray edition (as has been done for all of Wilson's solo albums) for more casual fans. Around $60 for seven tracks in 5.1 & Atmos may seem like a bargain in comparison to other recent deluxe editions, such as Kiss' Destroyer or The Beatles' Let It Be, but it simply can't compare with the measly $20 I spent for The Pineapple Thief's Give It Back CD/Blu-Ray edition just a few weeks prior.
Even more disappointing is the three excellent bonus tracks ("Population Three," "Never Have," and "Love In The Past Tense") that appear only on CD, rather than in high-resolution stereo, 5.1 & Dolby Atmos on the Blu-Ray disc. Though I can understand Wilson's desire to keep the album at a more easily-digestible 48 minutes rather than over an hour, these songs would have sounded amazing in surround sound. After all, the CD/DVD-A edition of Porcupine Tree's prior album, The Incident (2009), included 5.1 mixes of all four bonus tracks.

Gripes aside, I was incredibly excited to hear this album and–at least from this fan's perspective– it lives up to the hype. Steven Wilson has already announced a new solo album entitled The Harmony Codex for release sometime in 2023, so we'll just have to wait and see if this is truly Porcupine Tree's final act.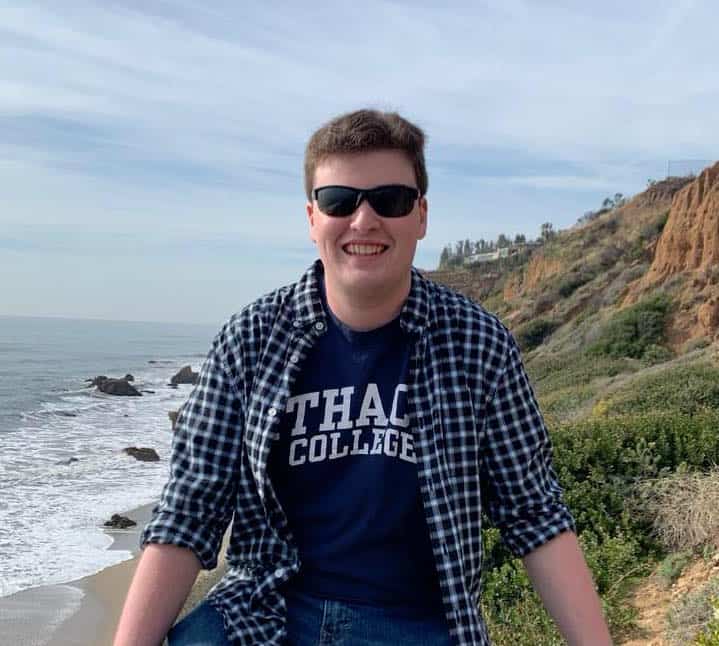 About the Author
Jonathan is an audio engineering enthusiast from New York with a passion for immersive audio, having amassed a formidable collection of multichannel optical discs and quadraphonic vinyl. He earned his undergraduate degree in Television-Radio from Ithaca College and is currently enrolled in a Master's Program in Audio Technology.