Though only a small fraction of recorded music has been remixed into a multichannel format, it never ceases to amaze me how many acts, both world-famous and small-time, have embraced immersive audio technology. Were it not for their immersive releases, I know for sure that I wouldn't have discovered most of my favorite musical acts, such as Porcupine Tree, Steven Wilson, The Pineapple Thief, Bruce Soord, XTC, and numerous others.
The purpose of this piece is to shed some light on lesser-known multichannel disc releases that I feel deserve more attention for both their excellent music and immersive mixes. If you're serious about collecting immersive music albums, the following six titles are absolutely worth seeking out.
Artist: Mando Diao
Title: Aelita
Release Year: 2014
Format(s): Blu-Ray (5.1 DTS-HD, 9.1 Auro-3D)
5.1 Mix By: Ronald Prent
Standout Immersive Track: "Money Doesn't Make You Man"
Swedish act Mando Diao's seventh album, Aelita (2014), was remixed to 5.1 and 9.1 Auro-3D by Dutch engineer/producer Ronald Prent as part of Universal Music's short-lived "High Fidelity Pure Audio" Blu-Ray series. The album's 1980s synthesizer-laden sound is a bit of a departure from the band's previous work, but it lends itself perfectly to immersive audio.
Ronald Prent's 5.1 mix is excellent, with extensive use of the rear channels for guitars, synthesizers, strings, and backing vocals. The bass is absolutely thumping throughout, particularly in "Rooftop". There are even a few fun around-the-room swirling effects, most notably in "Sweet Wet Dreams".
Artist: Alan Williams
Title: Evidence Unearthed
Release Year: 2020
Format(s): Blu-Ray (5.1 DTS-HD)
5.1 Mix By: Alan Williams
Standout Immersive Track: "And So He Loves You"
American singer-songwriter Alan Williams' Evidence Unearthed is an effort 25 years in-the-making. Originally titled Evidence, the album was recorded in 1994 and intended for a Spring 1995 release. Shortly after sending out promotional copies and receiving positive reviews in the Boston press, Williams lost faith in the project and cancelled the album's release.
Over two decades later, Williams opted to remix the lost album in stereo & 5.1 with newly-recorded vocals and string arrangements. The 5.1 mix is excellent, with plenty of isolated elements in the rear speakers and "you-are-there" ambience that sounds as if the drums are being played live in your listening room. In addition to the excellent immersive mixing, I found the album's country-rock/folk sound to be quite accessible and easy to listen to.
Purchase Evidence Unearthed in the IAA Shop!
Artist: Hooverphonic
Title: No More Sweet Music
Release Year: 2005
Format(s): DualDisc (5.1 DTS)
5.1 Mix By: Ronald Prent
Standout Immersive Track: "Dirty Lenses (Remix)"
Unfortunately, this might be the hardest title to find on the list. It was only released in Europe on the long-defunct 'DualDisc' format (double-sided optical discs with a CD on one side and a DVD on the other) back in 2005 and now commands premium prices on the used disc market.
The 2-DualDisc set contains Ronald Prent's 5.1 remixes of both the main and remixed versions of the 11-song album. Disc 1 (More Sweet Music) primarily emphasizes string arrangements, whereas disc 2 (No More Sweet Music) replaces the strings with synthesizers and other electric sounds. The 5.1 mix is up to Prent's usual high standard: "Tomorrow" opens with the gorgeous strings completely isolated in the rears, while the call-and-response vocals in "My Child" alternate between the center and rear speakers.
Artist: Gentle Giant
Title: The Power & The Glory
Release Year: 2014
Format(s): Blu-Ray (5.1 DTS-HD)
5.1 Mix By: Steven Wilson
Standout Immersive Track: "Aspirations"
If there ever was a vintage album seemingly made with immersive audio in mind, this is it. The super-clean, dry production aesthetic (on some songs, it sounds as if only the vocals have been treated with some degree of reverberation) and dense counterpoint arrangements combine to form an incredible surround sound experience. I still think it's one of Steven Wilson's best 5.1 remixes.
Gentle Giant's music isn't necessarily what I'd call "accessible," but new listeners may be surprised at all the catchy melodies contained within this album. If you enjoy this one, be sure to check out Wilson's 5.1 remixes of Octopus (1972), Three Piece Suite (2017), and Free Hand (1975) as well.
Artist: Riverside
Title: Love, Fear and the Time Machine
Release Year: 2015
Format(s): DVD-Audio (5.1 MLP)
5.1 Mix By: Bruce Soord
Standout Immersive Track: "Saturate Me"
Polish progressive rock band Riverside's sixth album, Love, Fear and the Time Machine, received a deluxe CD/DVD-Audio release back in 2015 featuring a new 5.1 remix by The Pineapple Thief frontman Bruce Soord. Fans of neo-progressive acts like Porcupine Tree, Opeth, and Marillion should definitely check this one out.
Though the 5.1 version was created from pre-mixed stems rather than true multitrack files, Soord has still done an excellent job spreading the various elements throughout the surround field. The rear channels typically contain isolated keyboard, organ, rhythm guitars, and backing vocals.
Artist: Toy Matinee
Title: Toy Matinee
Release Year: 2001
Format(s): DTS-CD, DVD-Audio (5.1 MLP)
5.1 Mix By: Elliot Scheiner
Standout Immersive Track: "Remember My Name"
Formed from the "Tuesday Night Music Club" group of musicians that played on Sheryl Crow's hit album of the same name, Toy Matinee went on to record just one album before the death of bandleader Kevin Gilbert in 1996.
The album sounds absolutely fantastic in surround sound, with wide separation of the instruments as is typical of Elliot Scheiner's 5.1 mixes. "Last Plane Out" kicks off with the train sound effects in the front speakers and the Gentle Giant-esque mandolins bursting from the rears. Chorus vocals explode from behind while the lead vocal stays upfront. My personal favorite track on the album, "Remember My Name," comes off especially well in 5.1 with the electric rhythm guitars weaving in-and-out of the back corners.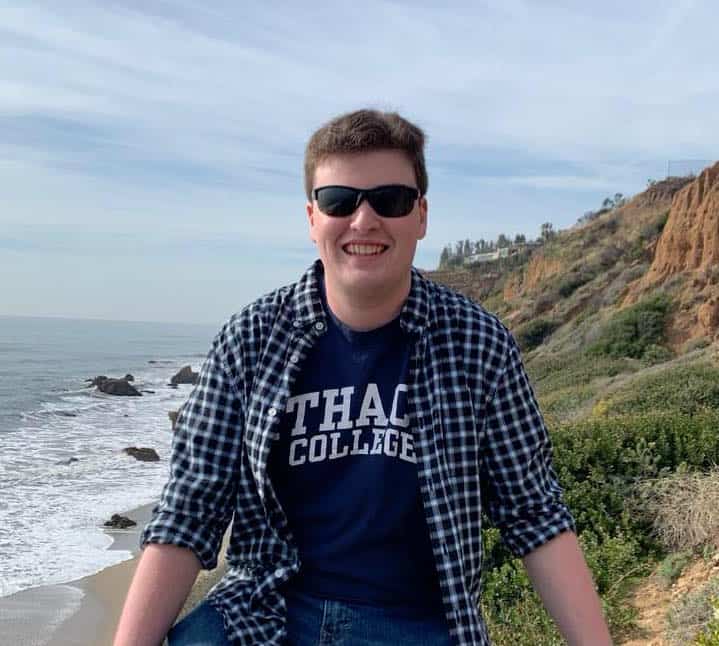 About the Author
Jonathan is an audio engineering enthusiast from New York with a passion for immersive audio, having amassed a formidable collection of multichannel optical discs and quadraphonic vinyl. He earned his undergraduate degree in Television-Radio from Ithaca College and is currently enrolled in a Master's Program in Audio Technology.