It's often said that one of the best aspects of the immersive music hobby is being exposed to new music that would otherwise have gone unnoticed. I hadn't personally heard of Air, but a quick google search revealed that their 1998 debut album Moon Safari was met with critical and commercial acclaim.
The follow-up album to Moon Safari (1998), 10,000 Hz Legend (2001), feels like the band's attempt to break into the U.S. market, with recording sessions taking place at Los Angeles' Bomb Factory studio and Tony Hoffer (Beck, The Thrills, etc) producing. Musically, it's difficult to pigeonhole this album into one specific genre: I hear all kinds of influences, ranging from legacy acts such as Pink Floyd and Kraftwerk all the way to contemporaries like Beck or The Flaming Lips.
Though 10,000 Hz Legend was released right around the time that the major record labels began their short-lived foray into 5.1 surround music (via the audiophile Super Audio CD and DVD-Audio formats), fans would ultimately have to wait two decades for a surround sound edition. The new 20th anniversary Blu-Ray disc includes not only a 5.1 surround remix, but a Dolby Atmos version of the album as well.
Being completely unfamiliar with the music, I decided to audition the Dolby Atmos remix on Apple Music via my Apple TV 4K. I was immediately drawn to "The Vagabond," which features Beck Hansen on lead vocals. This song sounds as if it could've been on Beck's own Sea Change (2003) or Guero (2005) albums, and that was enough to get me to spring for the 2CD/Blu-Ray edition.
It always makes me nervous to see a surround sound remix credited to an engineer with no prior experience in that area, but Bruce Keen has done a fantastic job with both the 5.1 & Atmos mixes. This is a full-on immersive experience, with the rear speakers utilized for far more than just ambient signal. There are synthesizers and harmony vocals popping up from behind and even swirling around-the-room on occasion. The voices in "Radio #1" alternate from different speakers, while "The Vagabond" features harmonica and percussion isolated in the center channel.
As good as the 5.1 mix sounds, the Atmos version takes the immersion factor even further with a full 360-degree dome-like soundstage. I can't think of many Atmos mixes that utilize the ceiling speakers this aggressively.
It seems Warner/Parlophone have checked all the right boxes with this reissue: the Dolby Atmos mix is available on Blu-Ray disc (rather than exclusive to streaming platforms like Tidal or Apple Music, as is often the case lately) in an affordable package and a dedicated 5.1 mix is included for those who do not have Atmos systems (though I suspect this may be a fold-down of the Atmos mix, the Apple Music version played through my 5.1 system sounds nearly identical). I can only hope that the rest of Air's back catalog gets the same treatment, starting with Moon Safari.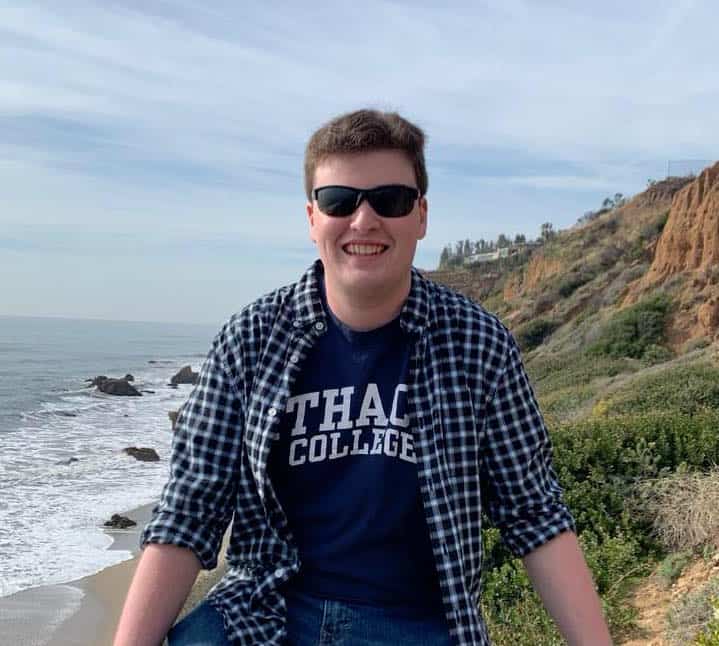 About the Author
Jonathan is an audio engineering enthusiast from New York with a passion for immersive audio, having amassed a formidable collection of multichannel optical discs and quadraphonic vinyl. He earned his undergraduate degree in Television-Radio from Ithaca College and is currently enrolled in a Master's Program in Audio Technology.